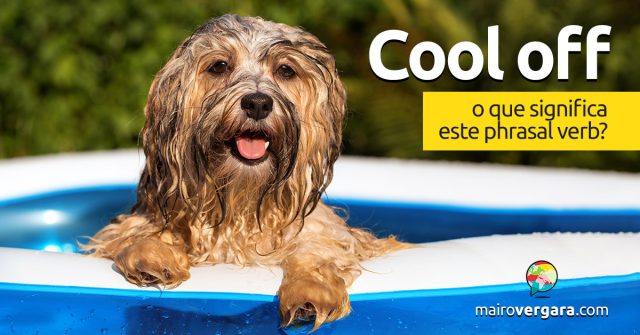 Vindo da palavra cool, "fresco" ou "frio", to cool off é um verbo muito parecido com cool down, e tem essencialmente três sentidos:
1 – Primeiro, cool off pode querer dizer "refrescar-se". Pode ser usado tanto com o pronome pessoal (we cooled ourselves off) quanto sem (we cooled off). Veja só:
We cooled off with a swim in the lake.
Refrescamo-nos com um mergulho no lago.
Drink plenty of cold water to cool yourself off.
Beba bastante água para se refrescar.
Maybe he's trying to cool off out there in the rain.
Talvez ele esteja tentando se refrescar lá fora na chuva.
She made a fanning motion, pretending to cool herself off.
Ela fez um movimento como que se abanando, fazendo de conta que estava se refrescando.
We went for a swim to cool ourselves off.
Fomos dar um mergulho para nos refrescarmos.
Cool off with an iced drink.
Refresque-se com uma bebida gelada.
2 – Em segundo lugar, cool off pode significar "esfriar/resfriar (alguma coisa)" ou "esfriar/resfriar-se".
Cool off the carrots quickly.
Resfrie as cenouras rápido.
We had to wait until the engine had cooled off before restarting the car.
Tivemos que esperar até que o motor tivesse resfriado antes de ligar o carro novamente.
By late autumn Mediterranean islands have cooled off, and can have rainy days.
Por volta do final do outono, as ilhas mediterrâneas já se resfriaram e podem ter dias chuvosos.
The rain had cooled everything off.
A chuva havia esfriado tudo.
3 – Finalmente, cool off pode ter o mesmo significado que cool down de "acalmar-se". Veja só:
I think you should wait until she's cooled off a little.
Acho que você deveria esperar até que ela tenha se acalmado um pouco.
A few hours in a police cell should cool him off.
Algumas horas em uma cela policial devem acalmá-lo.
He slammed the door and went for a walk to cool off.
Ele bateu a porta e foi dar uma caminhada para se acalmar.
Let him cool off, you can talk about it later.
Deixe que ele se acalme, você pode falar sobre isso mais tarde.
I'm really busy, but when things cool off I'll come and see you.
Estou realmente ocupado, mas quando as coisas se acalmarem eu vou vê-la.
Just try to cool off and think rationally.
Só tente se acalmar e pensar racionalmente.
… e com isso concluímos a dica de hoje. Não esqueça de abrir o seu Anki e anotar alguns dos exemplos das frases acima, já que uma boa revisão é o que garante um aprendizado à altura do tempo que você passa estudando.
Até a próxima, bons estudos!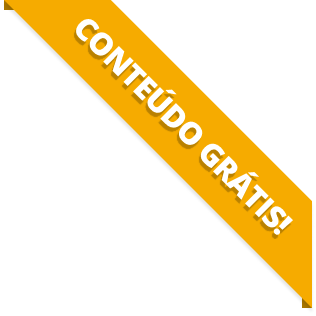 BAIXE O MATERIAL DO POST(PDF+MP3) PARA ESTUDAR QUANDO E COMO QUISER.