Você conhece o verbo dash? Ele não é tão conhecido, mas se você consultar um dicionário, irá se surpreender com a quantidade de significados que ele possui. Mas hoje, iremos nos focar no phrasal verb que ele forma com a preposição off.
Dash off tem basicamente dois sentidos: o de "sair às pressas" e o de "escrever correndo", ou seja, com pressa e sem capricho. Veja as frases de exemplo abaixo, ouça os áudios e depois acrescente o que aprendeu ao seu Anki, o melhor programa gratuito de revisão!
1 – Comecemos com dash off significando "sair correndo":
I've got to dash off straight after lunch to meet a client.
Eu tenho que sair às pressas logo após o almoço para encontrar um cliente.
She dashed off as soon as the exam was finished.
Ela saiu às pressas assim que a prova acabou.
He dashed off to lunch at the Hard Rock Cafe.
Ele saiu às pressas para almoçar no Hard Rock Cafe.
They dashed off to Paris for a couple of days.
Eles saíram às pressas para Paris por alguns dias.
The burglar dashed off as soon as he heard the security alarm.
O assaltante saiu às pressas assim que ele ouviu o alarme de segurança.
I'm sorry to dash off, but I'll miss the bus if I don't leave now.
Eu sinto muito sair às pressas, mas eu irei perder o ônibus se eu não ir embora agora.
He dashed off as if he was being chased.
Ele saiu às pressas como se ele estivesse sendo perseguido.
When the bell rang, he excused himself from the lunch table and dashed off to class.
Quando o sino tocou, ele pediu licença da mesa de almoço e saiu às pressas para a aula.
Between takes, she dashes off to her changing room to freshen up.
Entre as tomadas, ela sai às pressas para o seu vestiário para se refrescar.
(Leia outros sentidos do phrasal verb freshen up clicando aqui.)
It is difficult to see this bird clearly, because it dashes off quickly through the treetops if you get near.
É difícil ver esse pássaro claramente, porque ele sai às pressas rapidamente através das copas das árvores se você se aproximar.
2 – O segundo sentido de dash off é o de "escrever correndo":
I'm just going to dash off some observations.
Eu irei apenas escrever correndo algumas observações.
I sat down and dashed off a couple of notes.
Eu sentei e escrevi correndo algumas notas.
At the very least, just dash a note off to Aunt Mildred and thank her for the gift.
Pelo menos, simplesmente escreva correndo uma nota para a tia Mildred e a agradeça pelo presente.
She dashed off a note that explained where she was going.
Ela escreveu correndo uma nota que explicava onde ela estava indo.
He dashed a memo off to the staff explaining the new dress code.
Ele escreveu correndo um memorando aos funcionários, explicando o novo código de vestimenta.
I have just enough time to dash off a letter.
Eu tenho tempo suficiente apenas para escrever correndo uma carta.
Se você gostou de aprender sobre o phrasal verb dash off, ficará feliz de saber que temos post sobre mais de 550 phrasal verbs aqui no site! Fique à vontade para fuçar! See you next time!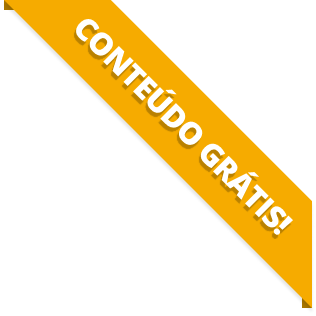 BAIXE O MATERIAL DO POST(PDF+MP3) PARA ESTUDAR QUANDO E COMO QUISER.