A expressão do post de hoje é bem simples de entender. Somente traduzindo ao pé da letra você já irá ter uma boa noção do seu sentido. Do the math, que literalmente significa "faça a matemática", é usado quando queremos dizer para alguém algo como "faça as contas", "calcule", ou qualquer outra coisa que transmita a mesma ideia.
Isso pode ser usado em vários contextos. Pode ser literalmente fazer as contas com relação a números ou dinheiro, como também fazer as contas para analisar uma situação e seus possíveis resultados.
Com os exemplos, ficará fácil entender o contexto de uso da expressão. Mas antes de entrarmos na prática, aprenda primeiro como usar as frases deste post de maneira eficiente. Afinal, você não quer esquecer o que aprendeu, certo? Então corra lá e dê uma lida no nosso tutorial do Anki.
Vamos aos exemplos:
Time, energy, food, decorations, entertainment, cleaning – you do the math.
Tempo, energia, comida, decorações, entretenimento, limpeza, faças as contas.
Why do you have no savings? You do the math.
Por que você não tem dinheiro? Faça as contas.
("Savings" aqui se refere a dinheiro guardado.)
You're supposed to be so smart, you do the math.
Você deveria ser muito esperto/inteligente, faça as contas.

And any way I do the math, it ends up with me and my guys dead.
E de todo jeito que eu calculo/faço as contas, isso acaba comigo e os meus caras mortos.
(Isso possivelmente é a fala de algum militar. Traduzimos "my guys" como "meus caras" mas normalmente isso é traduzido como "meus homens".)
You do the math on how long you've got.
Faça as contas sobre quanto tempo você tem.
Now you do the math – one of him, two of us.
Agora, faça as contas – um dele, dois de nós.
You do the math on this, and we got an ally on that plane.
Faça as contas a respeito disso e nós conseguimos um aliado naquele avião.
I can tell you it's not me and it's definitely not her, so you do the math.
Eu posso te dizer que não sou eu e definitivamente não é ela, então faça as contas.
You don't have to do the math to know that's a buttload of oil!
Você não tem que fazer as contas para saber que isso é um montão de óleo.
(A palavra "buttload" deve ser usada com cautela, pois em alguns meios é considera pejorativa ou vulgar.)
Do the math Jimmy, how much will it cost?
Faça as contas Jimmy, quanto isso vai custar?
When I do the math, the first date I keep coming up with is October 6, 2009.
Quando eu faço as contas, a primeira data que continua vindo a minha mente é 6 de outubro de 2009.
Curtiu a dica de hoje? Então deixe um comentário par anos incentivar e compartilhe nosso conteúdo com outros estudantes da língua inglesa. E lembre-se, você pode sempre baixar os áudios e um PDF com as frases do nosso conteúdo no final dos posts. Até a próxima!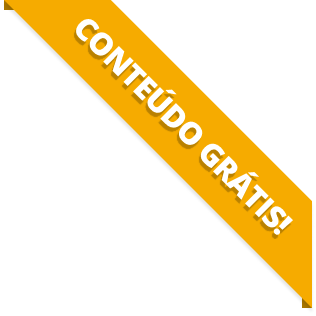 BAIXE O MATERIAL DO POST(PDF+MP3) PARA ESTUDAR QUANDO E COMO QUISER.