Se você conhece o verbo to drown, "afogar", fica muito fácil de entender o phrasal verb drown out, que é o que você usa para dizer que um som abafou outro. Por exemplo, se um carro passa enquanto você está conversando e deixa a voz do seu amigo inaudível por um instante, o que o carro fez foi drown out a voz dele.
Geralmente, drown out é traduzido como "abafar o som", mas em algumas situações pode ser necessária uma tradução diferente. Veja só: em duas das frases abaixo (The train drowned us out e The protesters drowned the speaker out), não é especificado que tipo de som foi abafado. Em casos assim precisamos examinar pelo contexto e adicionar algo na tradução em português para que o sentido fique claro.
Um segundo e relativamente raro sentido de drown out é o de "ser expulso por uma enchente". Se você pensa nas duas palavras que compõem o phrasal, fica mais fácil de ver como esse sentido ocorre: drown (afogar) + out (para fora). Você pode usar esta acepção de drown out para dizer que uma enchente o forçou a deixar a sua casa, por exemplo – mas espero que você nunca precise usar o verbo assim!
Vejamos os exemplos, então. Não se esqueça de adicionar algumas das frases aos seus blocos de revisão no Anki, um hábito que ajuda muito a reforçar o seu aprendizado.
1 – Drown out, "abafar/encobrir (o som de algo)".
The music almost drowned out the sound of his voice.
A música quase abafou o som da sua voz.
I immediately turned up the TV in an attempt to drown out my brother's tuba practice.
Imediatamente, aumentei o som da TV, numa tentativa de abafar o som do meu irmão praticando tuba.
(Note o uso de um outro phrasal, que examinamos há pouco tempo aqui no site: turn up.)
The noise of the passing train drowned out our conversation.
O barulho do trem que passava abafou a nossa conversa.
The train drowned us out.
O trem encobriu nossas vozes.
I turned up my TV in order to drown out the noise coming from next door.
Aumentei o som da TV a fim de abafar o barulho vindo do apartamento ao lado.
The protesters drowned the speaker out.
Os protestantes abafaram a fala do orador.
Their cries were drowned out by the passing train.
Seus gritos foram afogados pelo trem que passava.
The sound of the telephone was drowned out by the vacuum cleaner.
O som do telefone foi encoberto pelo aspirador de pó.
He uses the music to drown out other noises around him.
Ele usa a música para abafar outros ruídos ao seu redor.
The music drowned out their conversation.
A música abafou a conversa deles.
2 – Drown out como "forçar a sair" ou "expulsar" (por causa de enchentes ou marés).
The high waters almost drowned the farmers out last year.
As águas altas quase forçaram os fazendeiros a ir embora no ano passado.
Unfortunately, that hurricane drowned us out, and we've been staying with relatives ever since.
Infelizmente, este furacão nos expulsou e estamos ficando com parentes desde então.
At night the rain poured down and flooded our camp and about drowned us out.
De noite a chuva caiu com força e encheu o nosso acampamento e quase nos expulsou de lá.
Como você vê, com este phrasal verb temos mais um daqueles casos não tão fáceis de traduzir, mas fáceis de entender e usar. Então anote aí e incorpore mais esse phrasal verb ao seu vocabulário em inglês.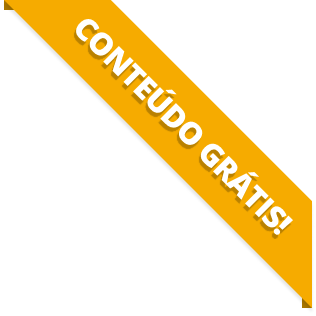 BAIXE O MATERIAL DO POST(PDF+MP3) PARA ESTUDAR QUANDO E COMO QUISER.