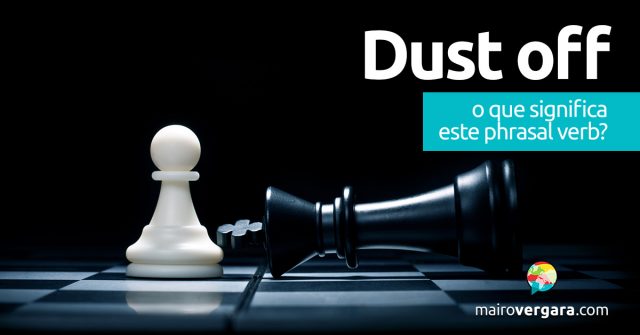 Olá, pessoal! Hoje vamos ver um phrasal verb que tende a ser deixado de lado e receber pouca atenção, mas que mais do que merece ser revisado aqui: dust off.
Como você deve saber, dust significa "poeira" ou "pó". É assim que temos o primeiro significado de dust off, no qual todos os outros significados se baseiam: "tirar o pó" ou "espanar" um objeto qualquer.
1 – "Espanar", "sacudir o pó".
Here, take this rag and dust off the TV stand before Grandma gets here.
Olhe, pegue este trapo e espane o móvel da TV antes que a vovó chegue aqui.
Would you dust off the shelves?
Você poderia espanar as prateleiras?
He dusted off his old suit.
Ele sacudiu o pó de seu velho terno.
I got up and dusted myself off.
Eu me levantei e sacudi o pó de mim mesmo.
Dust this vase off and put it on the shelf.
Tire o pó desse vaso e coloque-o na prateleira.
Esse foi o sentido literal de dust off, mas também temos alguns sentidos figurados. Abra o Anki e vamos repassá-los um por um!
2 – Aqui, dust off (ou dust down, uma possível variante) significa "sacudir o pó" no sentido de "recuperar", "restaurar", "trazer de volta" ou "reativar" alguma coisa que havia sido deixada de lado. Este uso pode se aplicar a uma habilidade ou conhecimento que você havia "deixado de lado" e agora está "reativando" – por exemplo, você poderia dizer que está dusting off your English with Mairo Vergara.
He dusted off his golf clubs when he retired.
Ele reativou seus velhos tacos de golfe quando se aposentou.
I'm dusting off my old skills and returning to work.
Estou recuperando minhas antigas habilidades e voltando a trabalhar.
The mechanic dusted off that old engine and sold it.
O mecânico restaurou o velho motor e o vendeu.
I dusted off last year's winter coat and put it on.
Dei uma recuperada no casaco de inverno do ano passado e o vesti.
It's time to dust off the old chemistry books and start studying.
Está na hora de trazer de volta os velhos livros de química e começar a estudar.
They brought out the old ambulances, dusted them down and put them back into service.
Eles trouxeram para fora as ambulâncias antigas, as restauraram e colocaram de volta em serviço.
Now that Thanksgiving has come and gone, it's time to dust off the Christmas decorations!
Agora que o Dia de Ação de Graças veio e passou, está na hora de sacudir o pó das decorações de Natal!
3 – "Reutilizar", "recircular" ou "reaproveitar" é outro significado possível:
The singer dusted off classics such as 'Me and Bobby McGee'.
O cantor recirculou clássicos como Me and Bobby McGee.
Critics dusted down the superlatives they had applied to the first three films.
Os críticos reutilizaram os superlativos que haviam aplicado aos primeiros três filmes.
I've dusted off last year's menu for the party.
Reaproveitei o menu do ano passado para a festa.
The government is dusting off schemes for supporting creative industries.
O governo está recirculando esquemas para apoiar as indústrias criativas.
4 – Dust oneself off significa "recuperar-se", "recobrar a forma/o ânimo".
I know you struggled last season, but it's time to dust yourself off and start fresh this season.
Eu sei que você teve dificuldades na última temporada, mas está na hora de se recuperar e começar de novo nesta temporada.
She dusted herself off and left to build her own career.
Ela se recuperou e foi embora para construir sua própria carreira.
This is what happens when we are rejected, but pick ourselves up, dust ourselves off and start again.
Isto é o que acontece quando somos rejeitados, mas nos recompomos, nos recuperamos e começamos novamente.
(Na frase acima, você também pode notar o uso do verbo pick oneself up, que traduzimos como "recompor-se".)
5 – Sempre há aquele momento em que os significados de um phrasal verb de aparência inocente ficam estranhos… pois bem, você chegou nesse momento. Aqui, dust off significa "acabar" com alguém – ou seja, "derrotar", "bater", "matar".
They threatened to dust him off if he didn't hand over his wallet.
Eles ameaçaram acabar com ele se ele não entregasse a carteira.
I heard the school bully threaten to dust off another kid in our class.
Ouvi o bully da escola ameaçar de acabar com outro menino na nossa sala de aula.
We had to dust off all those big guys.
Tivemos que derrotar todos aqueles caras grandões.
They vowed to dust off the old man.
Eles juraram acabar com o velho.
We'll dust off this team in no time.
Vamos acabar com esse time em um piscar de olhos.
(In no time, "em tempo nenhum" ou "em um piscar de olhos", "muito rápido".)
No one expected the highest-seeded team to be dusted off so early in the playoffs.
Ninguém esperava que o time mais bem cotado fosse derrotado tão cedo nas eliminatórias.
Voilà, mes amis… por aqui concluímos o post de hoje. O que você achou do verbo dust off?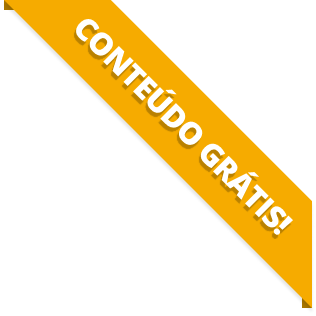 BAIXE O MATERIAL DO POST(PDF+MP3) PARA ESTUDAR QUANDO E COMO QUISER.