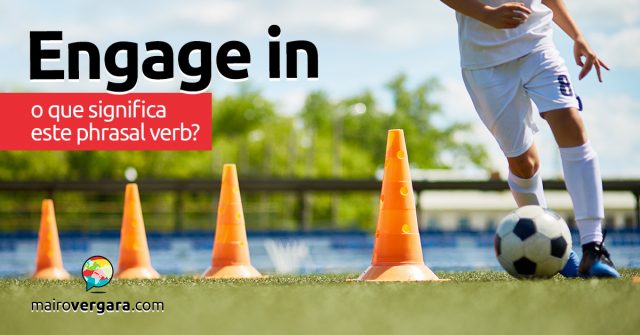 O verbo engage pode ter muitos significados diferentes, mas hoje iremos falar especificamente do phrasal verb engage in. Sabe o que ele significa?
Engage in pode significar basicamente três coisas: 1) "envolver" alguém em alguma atividade; 2) "travar", ou dar início a uma atividade ou 3) "praticar" ou se empenhar em alguma atividade.
Para ficar ainda mais claro o significado desse phrasal verb, leia com atenção as frases abaixo e ouça os áudios gravados por uma nativa. Depois, acrescente engage in ao seu Anki!
1 – Primeiro, vejamos engage in significando "envolver":
She knew how to engage the boys in useful activity.
Ela sabia como envolver os garotos em atividades proveitosas.
The den mother engaged the scouts in a woodworking project.
A supervisora envolveu os escoteiros em um projeto de marcenaria.
I was engaged in deep thought when the fire alarm went off.
Eu estava envolvido em pensamentos profundos quando o alarme de incêndio disparou.
(Leia o post Go Off | O que significa este phrasal verb?)
See if you can engage the kids in a game this afternoon so that I can get some work done.
Veja se você consegue envolver as crianças em um jogo nesta tarde para que eu possa trabalhar um pouco.
When Dad engages in fixing the car, there's no use trying to talk to him.
Quando o pai se envolve em consertar o carro, não adianta tentar conversar com ele.
2 – Agora, veja engage in no sentido de "travar", ou seja, dar início a algo:
She engaged him in conversation.
Ela travou conversa com ele.
The enemy sought to engage our troops in battle, but failed.
O inimigo tentou travar batalha com nossas tropas, mas fracassou.
The soldiers engaged in combat for hours.
Os soldados travaram combate por horas.
He has engaged in a dispute  with his former business partner.
Ele travou uma disputa com seu ex-sócio.
(Leia o post Qual a diferença entre Latter e Former?)
The two governments have agreed to engage in a comprehensive dialogue to resolve the problem.
Os dois governos concordaram em travar um amplo diálogo para resolver o problema.
The law students engaged in a mock trial.
Os estudantes de Direito travaram um julgamento simulado.
Phil is always making snide comments, but I refuse to let him engage me in an argument.
O Phil está sempre fazendo comentários sarcásticos, mas eu me recuso a permitir que ele trave uma discussão comigo.
Once Mrs. Kirkpatrick engages you in conversation, you're stuck with her for half an hour.
Uma vez que a senhora Kirkpatrick trava uma conversa com você, você fica preso com ela por meia-hora.
3 – Engage in também pode significar "praticar":
At college, she engaged in various sports.
Na faculdade, ela praticou vários esportes.
We don't engage in that sort of behavior.
Nós não praticamos esse tipo de comportamento.
Kids engage in dangerous sporting activities all the time.
As crianças praticam atividades esportivas perigosas o tempo todo.
On the contrary, the majority of those who engage in undeclared work are our own citizens.
Pelo contrário, a maioria dos que praticam o trabalho clandestino são os nossos próprios cidadãos.
Se você gostou de aprender sobre engage in, ficará feliz de saber que temos artigos sobre mais de 500 phrasal verbs aqui no site! See you next time!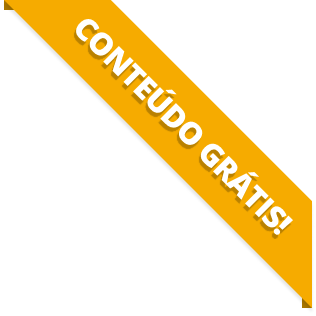 BAIXE O MATERIAL DO POST(PDF+MP3) PARA ESTUDAR QUANDO E COMO QUISER.