Continuando com nossa série de posts sobre os verbos modais, vou apresentar hoje o verbo might. Gramaticalmente might é o passado de may, mas não se apegue a isso, pois might é usado de maneiras diferentes de may. 
Relembrando, usamos os verbos modais para modificar a ideia de um verbo. O might, por exemplo, é usado antes de um verbo quando queremos falar sobre uma possibilidade pequena ou ate hipotética de algo acontecer e para dar uma sugestão a alguém. Fique ligado nos exemplos para poder entender bem como usar o might. Mas antes, lembre-se que é importante praticar o inglês no seu dia-a-dia e, por isso, recomendo que você leia nosso post sobre o Anki, uma ferramenta de repetição espaçada super eficiente, que pode te ajudar na fluência.
1 – Perceba nos exemplos abaixo que quando usamos might para expressar uma possibilidade pequena, dependendo do contexto podemos traduzir o verbo por pode, poderia, poderemos. Por isso, gosto sempre de enfatizar a importância do contexto quando aprendemos inglês, principalmente quando se trata de modal verbs.
I might move to Canada someday.
Eu poderia me mudar para o Canadá algum dia.
You never know what might happen in the future.
Você nunca sabe o que poderia acontecer no futuro.
I was afraid that someone might recognize me.
Eu fiquei receoso que alguém pudesse me reconhecer.
Did you say anything that might have upset her?
Você disse alguma coisa que poderia ter chateado ela?
It might rain today.
Pode chover hoje.
(Pode ser que chova hoje.)
I might go on holiday to Australia next year.
Eu poderia ir de férias para a Austrália ano que vem.
(Pode ser que eu vá).
Someday we might be able to change our mentality and reformulate our values.
Algum dia nós poderemos ser capazes de mudar nossa mentalidade e reformular nossos valores.
2 – Abaixo temos alguns exemplos de might para expressar uma sugestão:
You might want to lower your seat, so that your legs reach the pedal.
Talvez você queira abaixar seu assento, para que suas pernas alcancem o pedal.
You might like to see what we've done to the garden.
Talvez você goste de ver o que nós fizemos com o jardim.
I thought we might have a walk round the town.
Eu pensei que nós talvez pudéssemos andar pela cidade.
You might want to visit the botanical gardens during your stay.
Talvez você queira visitar os jardins botânicos durante sua estadia.
You might try the cheesecake.
Talvez você queira provar o cheesecake.
Percebeu que nos exemplos acima optei por traduzir o verbo might pela expressão "talvez queira"? Muitas vezes, uma tradução literal não é possível em certas frases. E como todas as frases acima seguem um padrão e expressam uma sugestão, adaptei todas as sentenças para o português, para que você entenda melhor o que might quer dizer quando expressa uma sugestão.
Espero que você tenha gostado do post e que faça um ótimo proveito dele. Tem alguma sugestão? Escreva aqui na seção de comentários e compartilhe o post com quem quiser.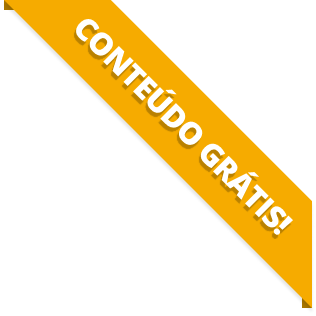 BAIXE O MATERIAL DO POST(PDF+MP3) PARA ESTUDAR QUANDO E COMO QUISER.