A estrutura sound like é muito usada em inglês e pode ter basicamente dois significados: o literal "soar como", ou seja, emitir um som similar a outro, e o figurativo "parecer".
Comecemos vendo alguns exemplos de sound like significando "soar como":
You sound like a hillbilly talking.
Você soa como um caipira falando.
That kitten sounds like a human baby.
Aquele gatinho soa como um bebê humano.
I figured he was your brother before you said so. He sounds just like you.
Eu imaginei que ele fosse seu irmão antes de você dizer isso. Ele soa exatamente como você.
You sound just like your mother when you say that.
Você soa exatamente como sua mãe quando você diz isso.
This may sound like a nice idea, but is impracticable.
Isso pode soar como uma boa ideia, mas é impraticável.
It's the same sort of sound, but much lower in volume and pitch – it almost sounds like a stomach rumbling.
É o mesmo tipo de som, mas muito mais baixo em volume e tom – quase soa como um estômago roncando.
Agora, vejamos sound like significando "parecer":
You sound like you're coming down with a cold.
Você parece estar ficando resfriado.
If I said that, it would sound like I was bragging.
Se eu dissesse isso, pareceria que eu estava me gabando.
He made it sound like a privilege, rather than a burden.
Ele fez isso parecer um privilégio, em vez de um fardo.
You make marriage sound like a job.
Você faz o casamento parecer um emprego.
You sound like you're tired.
Você parece estar cansado.
That sounds like a good idea.
Isso parece ser uma boa ideia.
You sound like you are angry.
Você parece estar bravo.
She sounded like she really cared.
Ela parecia realmente se importar.
She sounded like she'd been crying.
Ela parecia ter estado chorando.
Quando a frase começar com it sounds like, traduziremos simplesmente como "parece":
It sounds like you're happy.
Parece que você está feliz.
It sounds like there is something wrong with John's breathing.
Parece que tem algo de errado com a respiração do John.
It sounds like you had a good vacation.
Parece que você teve férias boas.
(Leia o post Qual a diferença entre Holiday e Vacation?)
Count me in! It sounds like an adventure.
Conte comigo! Parece uma aventura.
It sounds like you had a good time on your trip.
Parece que você se divertiu na sua viagem.
It sounds like they might have made a dreadful mistake.
Parece que eles talvez tenham cometido um erro terrível.
Curtiu aprender a estrutura sound like? Então escolha algumas frases, as adicione ao seu Anki e continue ligado aqui no site para mais posts de Estruturas do Inglês! See you next time!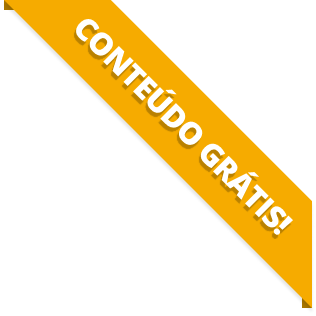 BAIXE O MATERIAL DO POST(PDF+MP3) PARA ESTUDAR QUANDO E COMO QUISER.