A estrutura do inglês de hoje é bem pequena, mas pode fazer uma diferença enorme no modo como você se comunica. Apesar de parecer bem simples, esta é uma daquelas estruturas que muita gente falha em usar no momento necessário. as for significa quanto a, quanto ao, quanto à, com relação a e qualquer outra tradução que expresse esse sentido. Para que isso fique mais claro, veja o exemplo abaixo:
I am still working, and as for my health, it is very good.
Eu ainda estou trabalhando, e quanto à minha saúde, está muito boa.
Conseguiu pegar o sentido? Bem simples não é mesmo? Mas não paramos por aqui. A seguir, daremos vários outros exemplos com o uso de as for em contexto. Antes disso, sugiro que, caso ainda não conheça, leia no nosso tutorial do Anki e aprenda como usar os exemplos que disponibilizaremos de maneira realmente eficiente e potencialize seus estudos com esta ferramenta.
Vamos aos próximos exemplos:
As for Borges, his writing was a reaction to his cultural situation.
Quanto ao Borges, sua escrita foi uma reação à sua situação cultural.
My wife and I are well. As for our work, it is not going well.
Minha esposa e eu estamos bem. Quanto ao nosso trabalho, não está indo bem.
As for the mayor, he can pay for his own dinner.
Quanto ao prefeito, ele pode pagar pelo seu próprio jantar.
As for this chair, there is nothing to do but throw it away.
Quanto à esta cadeira, não há o que fazer além de jogá-la fora.
As for Louise, well, who cares what she thinks.
Quanto à Louise, bem, quem se importa com o que ela pensa.
As for this hunting dog of yours, he's completely useless.
Quanto a este cão de caça seu, ele é completamente inútil.
I can't teach that class today, I'm sick. As for the rest of the teachers, they are still on leave.
Eu não consigo dar essa aula hoje, eu estou doente. Quanto ao resto dos professores, eles ainda estão de licença.
I will take care of the dishes, as for the garbage, can you please take it out?
Eu vou cuidar dos pratos, quanto ao lixo, você pode levá-lo para fora?
Chegamos ao fim do post de hoje. Gostaria somente de ressaltar que é muito importante que você pratique os exemplos, pois essa é uma estrutura muito usada, muito útil e você precisa tê-la no vocabulário. Se você gostou do post, compartilhe com outras pessoas, até a próxima!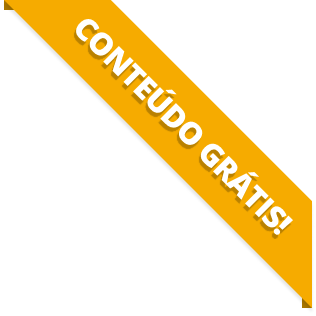 BAIXE O MATERIAL DO POST(PDF+MP3) PARA ESTUDAR QUANDO E COMO QUISER.