Hoje vamos falar de mais um phrasal verb. Só para relembrar, um phrasal verb nada mais é do que um verbo composto. Como assim? Fácil! O phrasal verb é a combinação de um verbo, mais uma ou duas palavras, que, juntas, dão um sentido mais amplo ou até diferente para o verbo.
E o phrasal verb de hoje é find out. O significado desta expressão é bem simples, mas é importante que você saiba exatamente como usá-la, pois é um dos phrasal verbs mais usados na língua inglesa. Você pode estar nos EUA, Austrália, Inglaterra ou África do sul: você vai ouvir alguém falar essa expressão. Bem, find é o verbo "achar", "encontrar". Juntando com a preposição out, ficamos com find out, que significa descobrir, ficar sabendo de alguma coisa. Simples, não é? Então vamos dar uma olhada na expressão dentro de um contexto, para que você internalize o uso da estrutura.
Mas não adianta só olhar os exemplos. É necessário que você os treine para que você consiga realmente internalizar o uso da estrutura. Para isso, eu recomendo o uso de uma ferramenta chamada Anki, porque sei da eficácia do sistema de repetição espaçada. O Anki, além de ser muito simples e eficiente, é totalmente grátis para PC e Android. Para entender melhor o que é o Anki e como baixar, instalar e usar, leia o nosso tutorial completo aqui.
Pronto para os exemplos? Então vamos lá. Observe:
How to find out how much coworkers earn.
Como descobrir quanto os colegas de trabalho recebem.
I don't want anyone else to find out about this.
Não quero que ninguém mais fique sabendo disso.
If you don't know when the movie starts, look in the newspaper to find out.
Se você não sabe quando o filme começa, olhe no jornal para descobrir.
We have to find out what he's up to.
Temos que descobrir o que ele está tramando.
We will never find out the truth about that.
Nós nunca descobriremos a verdade sobre aquilo.
(Preste bem atenção no exemplo acima, pois ele está no futuro. Usamos o will + o phrasal verb para indicar o futuro.)

I met a nice man at the party, but I never found out his name.
Eu conheci um bom homem na festa, mas nunca fiquei sabendo seu nome.
(Neste exemplo, assim como nos exemplos abaixo, a frase está no passado. O passado simples do verbo find é found. Portanto, o phrasal verb find out no passado fica found out.)

Her parents found out that she had a boyfriend.
Seus pais descobriram que ela tinha um namorado.
I was surprised when I found out that he can speak 14 languages.
Eu fiquei surpresa quando descobri que ele consegue falar 14 idiomas.
She found out that I was planning a surprise party for her.
Ela ficou sabendo que eu estava planejando uma festa surpresa para ela.
I tried to get the information, but I couldn't find it out.
Tentei pegar a informação, mas não consegui descobri-la.
How did you find out?
Como você descobriu?
(Aqui a frase também está no passado simples, mas usamos o auxiliar did para fazermos a pergunta. O verbo, quando usamos o auxiliar, fica como no presente.)

Gostaram? Baixem o áudio dos exemplos e fiquem ligados nos próximos posts, pois vou falar de um outro phrasal verb que muitas pessoas confundem com find out. Você sabe qual é? Comente aqui!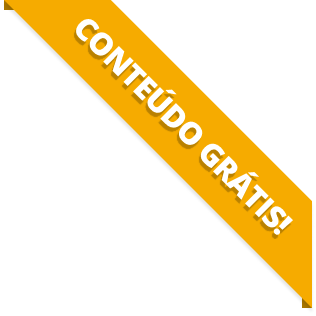 BAIXE O MATERIAL DO POST(PDF+MP3) PARA ESTUDAR QUANDO E COMO QUISER.