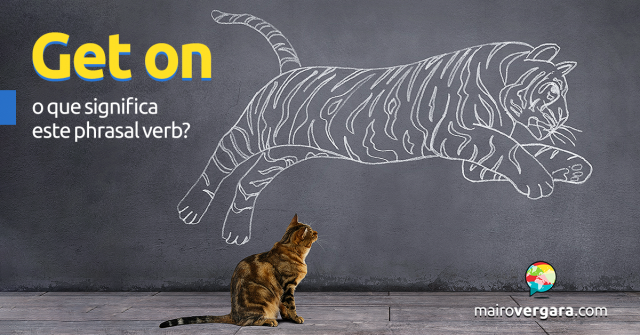 Hoje falaremos de um phrasal verb super importante do inglês. Get on é daquelas expressões que tem que estar sempre na ponta da língua, pois além de ser muito usada, tem seis sentidos diferentes. Mas como lembrar de todos os sentidos de um phrasal verb? Basta estudar. E usando as ferramentas certas, seu estudo pode ser muito mais proveitoso. O Anki é uma das ferramentas que indicamos para quem quer ter um contato diário com inglês. Se quiser saber mais como essa ferramenta de repetição espaçada funciona, clique aqui.
Vamos agora falar so get on. O sentido mais literal desse phrasal verb é embarcar, ou seja, subir num ônibus, avião, trem, etc. Get on também é usado como continuar ou progredir; pressionar ou cobrar alguém por algo; colocar uma peça de roupa e no sentido de se dar bem com alguém ou ter um bom relacionamento com alguém. Além disso, existe uma expressão que usa o phrasal verb get on (get on in years) que tem o sentido de ficar velho. Vamos aos exemplos com cada sentido para que fique mais claro para você como usar o get on:
1 – Get on no sentido de subir ou embarcar num ônibus, avião, trem, bicicleta, etc:
The bus was packed, but I was still able to get on.
O ônibus estava lotado, mas eu ainda assim consegui embarcar.
I got on the train to California.
Eu embarquei no trem para a Califórnia.
(Got é o passado de get.)
Once the kids got on the bus, I was alone for the day.
Assim que as crianças embarcaram no ônibus, eu fiquei sozinha pelo dia.
2 – Get on no sentido de continuar, progredir:
Can we please get on, because there are a lot of things still to discuss.
Nós podemos, por favor, continuar, porque há muitas coisas ainda para discutir.
I need to get on and cook this chicken before everyone gets here.
Eu preciso continuar e cozinhar esse frango antes que todos cheguem aqui.
Stop complaining about the work and get on with it!
Pare de reclamar do trabalho e continue com ele!
How are you getting on?
Como você está progredindo?
(Getting é a forma contínua do verbo get.)
3 – Get on como pressionar ou cobrar alguém:
It's time to get on Bill about his homework. He's falling behind.
Está na hora de cobrar o Bill sobre sua lição de casa. Ele está ficando para trás.
John is supposed to empty the trash every day. He didn't do it, so I will have to get on him.
John deve esvaziar a lixeira todos os dias. Ele não fez isso, então eu terei que cobrá-lo.
I'll have to get on Sarah about the deadline.
Eu terei que pressionar Sarah sobre o prazo.
4 – Get on no sentido de colocar uma peça de roupa:
I got my coat and hat on and left the dull party.
Eu coloquei meu casaco e meu chapéu e saí da festa chata.
(Como você deve ter percebido, você pode ou não separar o phrasal verb com o objeto da frase, como foi feito acima.)
The kids got on their boots and played in the snow.
As crianças colocaram suas botas e brincaram na neve.
She got her shoes on so that she could go out.
Ela colocou seus sapatos para que ela pudesse sair.
5 – Get on como se dar bem com alguém, ter um bom relacionamento com alguém:
I always got on well with my roommate.
Eu sempre me dei bem com meu colega de quarto.
My parents and I don't get on.
Meus pais e eu não nos damos bem.
Our children get on very well together.
Nossas crianças se dão muito bem juntas.
How do you get on with John?
Como você se relaciona com o John?
6 – Get on in years no sentido de ficar velho ou ficar em idade avançada:
My grandparents are getting on in years, so they bought a condominium in Arizona.
Meus avós estão ficando velhos, então eles compraram um condomínio no Arizona.
Aunt May is getting on in years.
Tia May está ficando idosa.
They were both getting on in years.
Eles estavam ambos ficando velhos.
My grandfather is getting on in years.
Meu avô está ficando velho.
Acredito que você tenha bastante material de estudo do phrasal verb get on. Agora é hora de começar a praticar a expressão até que ela se torne natural para você. Se gostou, comente e compartilhe.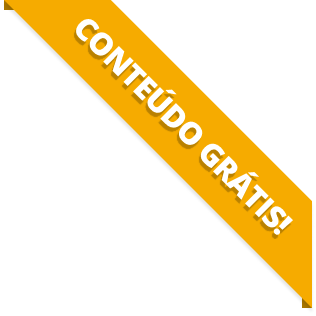 BAIXE O MATERIAL DO POST(PDF+MP3) PARA ESTUDAR QUANDO E COMO QUISER.