Você alguma vez já ficou muito nervoso com alguém, a ponto dizer "você me dá nos nervos!" ou "você me irrita muito!"? Independente da resposta, você sabe como dizer isso em inglês? Bem, essa será a dica de hoje. A estrutura a ser usada é bem fácil de aprender, desde que você estude da maneira certa, com muitas frases de exemplo, das quais teremos várias aqui. Mas para fazer isso direito, você precisa do Anki, um software que potencializará absurdamente sua aquisição de vocabulário. Conheça-o clicando aqui.
Continuando, a estrutura mais usada para dizer "irritar/importunar alguém" ou "dar nos nervos de alguém" em inglês é a to get on someone's nerves. Veja ela em contexto:
My younger sister gets on my nerves. I find her so annoying!
Minha irmã mais nova me dá nos nervos. Eu acho ela tão irritante!
Claro que essa ideia pode ser transmitida simplesmente pelas palavras annoy, ou irritate, que significam "irritar". Porém, o alvo desse post é lhe ensinar uma expressão mais informal, para você parecer mais familiar a um ouvido nativo. Esse tipo de expressão dá outra cara ao seu inglês. Vamos aos exemplos?
"How is your new roommate?" "He keeps getting on my nerves."
"Como está seu novo colega de quarto?" "Ele continua me dando nos nervos."
The movie Be Kind, Rewind really got on my nerves. I found it so annoying!
O filme "Be Kind, Rewind" realmente me deu nos nervos. Eu achei ele tão irritante!
Sometimes watching TV really gets on my nerves because of all the commercials.
Às vezes assistir TV realmente me dá nos nervos, devido a todos os comerciais.
If we spend too much time together, we end up getting on each other's nerves.
Se passarmos muito tempo juntos, acabamos irritando um ao outro.
Stop whining. You're getting on my nerves.
Para de reclamar. Você está me dando nos nervos.
You're beginning to get on my nerves.
Você está começando a me dar nos nervos.
Will you please stop doing that? It's getting on my nerves.
Você pode por favor parar de fazer isso? Está me dando nos nervos.
His whining is getting on my nerves.
As reclamações dele estão me dando nos nervos.
The telephone hadn't stopped ringing all morning and it was starting to grate on my nerves.
O telefone não parava de tocar a manhã inteira, e estava começando a me dar nos nervos.
(Nesse caso foi usado "grate" ao invés de "get", mas não muda nada, é apenas uma variação regional pouco utilizada, mas que podes ver por aí.)
E é isso por hoje. Se você gostou do post, já sabe. Compartilhe com os seus amigos. Até a próxima!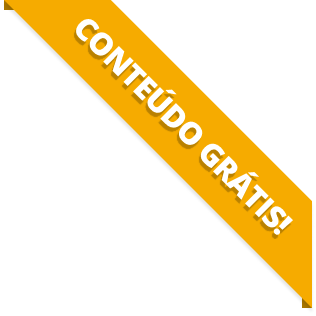 BAIXE O MATERIAL DO POST(PDF+MP3) PARA ESTUDAR QUANDO E COMO QUISER.