Se você já se deparou com a expressão to get the short end of the stick, é natural que tenha ficado intrigado. "Ficar com o lado curto da vara", algo assim? Bem, acontece que o que a expressão realmente quer dizer é "levar a pior", ou "sair perdendo".
Mas já se você quer saber de onde vem a expressão — bom, aqui está algo que não sei responder exatamente. Na verdade, ao que parece ninguém conhece com certeza a origem da expressão, mas a minha teoria é a seguinte: sabe aquele jogo que é uma espécie de cara ou coroa, só que com um palito? Explico melhor: você quebra um palito em dois pedaços, um maior e outro menor, e os segura com os punhos fechados, de forma que não dá para ver qual é maior e qual é menor. E aqui você diz para o seu colega escolher — se ele pegar o mais curto, sai perdendo, senão, quem perde é você.
Pois bem, aí está minha teoria — faz sentido para você?
Mas voltando à expressão ela mesma, acontece que ela é bastante comum nos Estados Unidos (e nem tanto no inglês britânico). Vejamos alguns exemplos, então, sempre lembrando que você pode adicioná-los ao seu bloco de revisão no Anki para garantir uma boa memorização.
You have to stay calm during business negotiations or else you may end up getting the short end of the stick.
Você precisa ficar calmo durante negociações empresariais, ou então você pode acabar levando a pior.
Kids and young families get the short end of the stick because they don't get the kind of support that they need.
Crianças e famílias jovens levam a pior porque não recebem o tipo de apoio de que precisam.
As usual it's the consumer who gets the short end of the stick.
Como de costume, é o consumidor que sai perdendo.
She got the short end of the stick in the deal.
Ela saiu perdendo no acordo.
Of course, for all this to happen, somebody had to get the short end of the stick.
É claro, para que tudo isso acontecesse, alguém tinha que sair perdendo.
The people who get the short end of the stick are those whose income is just too high to qualify for help from the government.
As pessoas que saíram perdendo foram aqueles cuja renda é só um pouco alta demais para que se qualifiquem para ajuda do governo.
Why do I always get the short end of the stick? I want my fair share!
Por que é que eu sempre saio perdendo? Quero minha parte justa!
She's unhappy because she has the short end of the stick again.
Ela está insatisfeita porque saiu perdendo novamente.
I feel like I got the short end of the stick on this project, with the amount of extra time and effort I'll have to put into it.
Eu sinto que saí perdendo com esse projeto, com a quantidade de tempo e esforço extra que terei que dedicar a ele.
Helen got the short end of the stick when she was assigned another week of night duty.
A Helen levou a pior quando lhe foi dada mais uma semana de plantão noturno.
Faz sentido para você essa expressão? Conte-nos aí o que achou do post de hoje!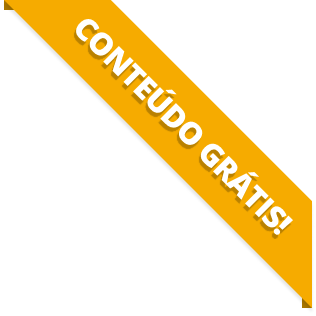 BAIXE O MATERIAL DO POST(PDF+MP3) PARA ESTUDAR QUANDO E COMO QUISER.