Há pouco mais de 20 dias, vivemos para contar a chegada do dia 21 de outubro de 2015, dia que ficou na história do cinema como o  dia em que Marty Macfly, o famoso personagem dos filmes "De volta para o futuro", foi para o futuro junto com seu inseparável amigo Dr. Emmett Brown, a bordo do carro DeLorean. O filme fantasiou possíveis avanços tecnológicos que infelizmente, como bem sabemos, nem chegaram perto de se concretizarem.
E porque estou falando tudo isso? Porque hoje é dia de falar de um phrasal verb que tem tudo a ver com a saga. Relembrando que phrasal verbs são aquelas expressões formadas por um verbo e mais uma ou duas palavras, que juntas, geralmente tem um sentido totalmente diferente do verbo sozinho.
Todo mundo sabe que o verbo go significa ir. Mas quanto juntamos o go com a palavra back, temos uma nova expressão que transmitirá o sentido de "voltar". No filme, o personagem principal viaja pelo tempo, mas sempre volta (go back) para casa.
Então para fixar bem essa ideia, vamos disponibilizar vários exemplos com o uso da expressão em contexto. Além disso, é importante que você revise sempre o conteúdo, para não esquecer o que aprendeu. Pensando nisso, sempre recomendamos o Anki, que é uma ferramenta de repetição espaçada, que o ajudará nesta tarefa de não esquecer nada do que aprendeu. Para entender melhor o que é o Anki e como baixar, instalar e usar, leia o nosso tutorial completo aqui.
Então vamos lá galera! Hora dos exemplos. Observe:
We went back to work after the break.
Nós voltamos ao trabalho depois do intervalo.
Go back to your seat.
Volte para seu assento.
We didn't think he'd go back to his wife after everything that's happened.
Nós não pensamos que ele voltaria para sua esposa depois de tudo que aconteceu.
I'd like to go back to what Abby was saying just a minute ago.
Eu gostaria de voltar ao que Abby estava dizendo a um minuto atrás.
That restaurant was terrible – I'm never going back there again.
Aquele restaurante era horrível. Nunca mais voltarei lá.
Do you think you'll go back to London?
Você acha que você voltará a Londres?
When do you go back to school?
Quando você volta para a escola?
Let's go back to the beginning and start again.
Vamos voltar ao início e começar de novo.
Existe ainda um outro significado de go back, um pouco menos usado, que também é relacionado ao passado. A expressão pode significar também que algo têm existido ou existiu por um tempo:
My interest in the subject goes back many years.
Meu interesse no assunto vem de muitos anos.
Some of these houses go back to the early 19th century.
Algumas dessas casas datam do início do século 19.

E é isso por hoje pessoal. Espero que o post tenha sido bem útil. Lembre-se que ao aprender uma estrutura nova com os nossos posts, você estará também revisando muitas palavras e estruturas que já conhece, dentro dos exemplos dados. Bom, se você gostou, não deixe de compartilhar. Caso você queira baixar os áudios dos exemplos para dar uma treinada no listening, basta clicar no link que estará no final do post. Até a próxima.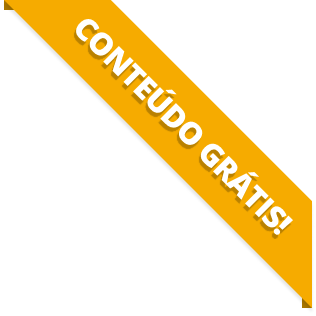 BAIXE O MATERIAL DO POST(PDF+MP3) PARA ESTUDAR QUANDO E COMO QUISER.