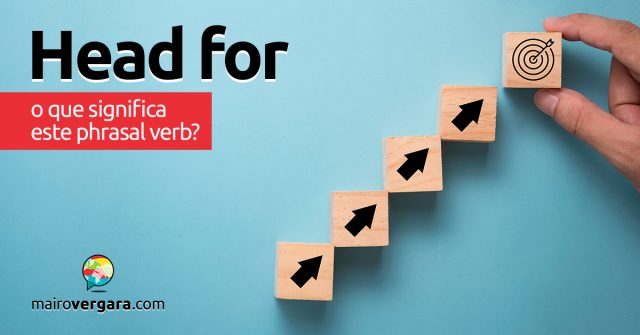 Você deve conhecer a palavra head com o sentido de "cabeça", mas sabia que ela também pode funcionar como verbo? Hoje, falaremos sobre o phrasal verb head for e seus dois significados.
Primeiramente, head for pode ter o sentido literal de "ir para" ou "dirigir-se para" algum lugar. Então, se eu disser que the car is heading for that parking lot, por exemplo, estou querendo dizer que "o carro está indo (ou se dirigindo) para aquele estacionamento".
Além disso, head for pode ter o sentido figurado de "caminhar para" algum resultado, geralmente negativo. Por exemplo, you're heading for disaster significa "você está caminhando para o desastre".
Ainda nesse sentido, é comum dizer que alguém is heading for trouble, que podemos traduzir como "se meterá em apuros".
Que tal vermos frases com head for e seus interessantes significados? Depois, não esqueça de acrescentar mais esse phrasal verb ao seu Anki!
1A – Vamos começar vendo head for significando "ir para":
This bus is heading for New York.
Este ônibus está indo para Nova York.
The ship was heading for Cuba.
O navio estava indo para Cuba.
Head for the center of town, and I'll meet you there.
Vá ao centro da cidade e eu encontrarei com você lá.
Some of the boys saw her heading for town.
Alguns dos garotos a viram indo para a cidade.
1B – Similarmente, head for também pode significar "dirigir-se para":
She waved goodbye as she headed for the door.
Ela acenou em despedida enquanto se dirigia para a porta.
I headed for the dugout after being tagged out.
Eu me dirigi ao banco após ser eliminado.
(Leia o post Tag Out | O que significa este phrasal verb?)
From here you can either head for the underground car park or the mall.
Daqui, você pode tanto se dirigir ao estacionamento subterrâneo quanto ao shopping.
(Leia o post Qual a diferença entre Mall e Shopping?)
Claire immediately headed for her parents when they arrived at day care.
A Claire imediatamente se dirigiu aos seus pais quando eles chegaram na creche.
2A – Agora, veja head for em seu sentido figurado de "caminhar para":
The country is heading for recession.
O país está caminhando para a recessão.
They're heading for disaster if they're not careful.
Eles estarão caminhando para o desastre se não tomarem cuidado.
He's unconscious and heading for a coma.
Ele está inconsciente e caminhando para um coma.
Newcastle seemed to be heading for disaster until a late goal saved the day.
O Newcastle parecia estar caminhando para o desastre até que um gol tardio salvou o dia.
I've heard a whisper that they're heading for divorce.
Eu ouvi rumores de que eles estão caminhando para o divórcio.
2B – Finalmente, veja frases com a expressão head for trouble:
You're heading for trouble.
Você se meterá em apuros.
You'll be heading for trouble if you don't get those brakes fixed.
Você se meterá em apuros se não mandar consertar aqueles freios.
I've told him that he's heading for trouble, but he doesn't listen – it's just water off a duck's back.
Eu lhe disse que ele se meterá em apuros, mas ele não escuta – é como se entrasse por um ouvido e saísse pelo outro.
(Leia o post Como se diz "Entrar Por Um Ouvido e Sair Pelo Outro" em inglês?)
Gostou de aprender sobre head for? Então, aproveite para ler sobre algumas expressões com a palavra head: Head On, Keep One's Head Down e Be In Over Your Head. See you next time!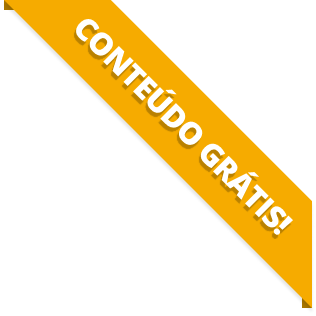 BAIXE O MATERIAL DO POST(PDF+MP3) PARA ESTUDAR QUANDO E COMO QUISER.