High and dry é uma expressão do inglês, utilizada como um adjetivo, que significa "desamparado, abandonado, sem ajuda/apoio", ou ainda "numa situação de dificuldade, de escassez".
O termo high and dry, que literalmente significa "alto e seco", originalmente era usado para referir-se a um navio aportado — fora de contato com a água, por isso "alto e seco". Por vezes, high and dry é utilizado nesse sentido mais literal. Não para dizer "alto e seco" apenas, mas também algo similar a "são e salvo", "protegido".
Veja abaixo diversos exemplos de high and dry em contexto. Após entender a forma de uso da expressão através dos exemplos, recomendo altamente que você use o Anki, um programa de repetição espaçada que faz mágica pelo nosso vocabulário. É bem simples, veja este tutorial de como usar o Anki.
1 – Primeiro, exemplos de high and dry quando significa "desamparado", "em dificuldades", "sem recursos".
Here I sit high and dry — no food, no money, no nothing.
Aqui estou desamparado — sem comida, sem dinheiro, sem nada.
Went off and left me high and dry.
Saiu e deixou-me desamparado.
She will be left high and dry.
Ela vai ser deixada sem amparo.
We were left high and dry, without any money or credit cards.
Nós fomos deixados desamparados, sem nenhum dinheiro ou cartões de crédito.
Paying the bills always leaves me high and dry.
Pagar as contas sempre me deixa sem recursos.
They walked out on the party, leaving me high and dry.
Eles desistiram da festa, deixando-me sem apoio.
Mrs. Franklin took all the money out of the bank and left Mr. Franklin high and dry.
A Sra. Franklin retirou todo o dinheiro do banco e deixou o Sr. Franklin desamparado.
2 – Os próximos exemplos são daquele uso mais literal de high and dry, onde significa "seco", "protegido", "intacto".
Liz came out of the argument high and dry.
Liz saiu da discussão ilesa.
(Sem incômodos, intacto. Liz came out of the argument high and dry. Liz saiu da discussão.)
The waters receded and left us high and dry.
As águas recuaram e deixou-nos intactos.
While the riot was going on down on the streets, I was high and dry in my apartment.
Enquanto o tumulto estava acontecendo nas ruas, eu estava intacto no meu apartamento.
É isso por hoje, pessoal. O que acharam da expressão? Deixe seu comentário e compartilhe o post. Bons estudos e até mais!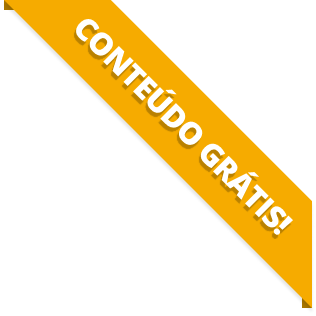 BAIXE O MATERIAL DO POST(PDF+MP3) PARA ESTUDAR QUANDO E COMO QUISER.