Sabe quando dizemos que alguém está "por dentro" de um plano secreto ou de informações confidenciais? É exatamente esse o papel que a expressão in the know desempenha.
O verbo know, como você provavelmente sabe, significa "saber", "conhecer". Na expressão in the know, ele está substantivado, de forma que traduzindo literalmente, in the know é "em o saber". Além da frase "(estar) por dentro", outras formas de traduzir in the know são "bem-informado" ou apenas "informado".
Agora, para você dominar de vez essa expressão, confira os exemplos em contexto. Depois de ler e ouvir essas frases várias vezes, recomendamos fortemente que use o Anki para revisar o assunto de forma eficaz e garantir uma excelente memorização; veja nosso tutorial do Anki e saiba como fazer isso.
Let's ask Bob. He's in the know.
Vamos perguntar ao Bob. Ele está por dentro.
Sure, I'm in the know. But I'm not telling.
Claro que eu estou por dentro. Mas não vou contar.
He had a tip from a friend in the know.
Ele teve uma dica de um amigo bem-informado.
He's in the know about the mayor's plans.
Ele está informado sobre os planos do prefeito.
When it comes to coding, Jenny is definitely in the know.
Quando se trata de codificação, Jenny está definitivamente bem-informada.
("Coding" pode se referir à criptografia de mensagens ou à programação de computadores; sem mais contexto, não há como diferenciar.)
Anyone who is in the know doesn't shop there.
Qualquer um que esteja bem-informado não compra lá.
He appears to be in the know about such matters.
Ele parece estar por dentro de tais assuntos.
Those in the know don't shop at that kind of store.
Aqueles bem-informados não fazem compras nesse tipo de loja.
Not too many people are in the know about this project.
Não há muitas pessoas por dentro deste projeto.
I think I can get myself in the know very quickly though.
Eu acho que posso ficar bem-informado muito rapidamente, no entanto.
Only a few of us were in the know about the date of the wedding.
Apenas alguns de nós estávamos por dentro da data do casamento.
People in the know say that this is the best Spanish wine you can buy.
Pessoas bem-informadas dizem que este é o melhor vinho Espanhol que você pode comprar.
She's on the executive board, so she's in the know about a lot of things.
Ela está no conselho executivo, então ela está por dentro de muitas coisas.
Curtiu conhecer a expressão in the know? Então compartilhe o post com os colegas. Agora é com você; use o Anki para revisar e gravar o novo vocabulário. Até a próxima!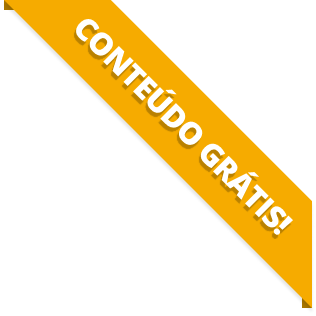 BAIXE O MATERIAL DO POST(PDF+MP3) PARA ESTUDAR QUANDO E COMO QUISER.