Estava eu assistindo a um filme de investigação policial há vários anos atrás, quando eu ainda assistia a programas em inglês com legendas. Em certo momento, um detetive perguntou ao outro a respeito do pai da menina desaparecida. O segundo detetive respondeu "he is not in the picture", frase que a legenda traduziu como "ele não está na foto".
Até perdi a vontade de continuar assistindo ao filme depois dessa… Por essas e inúmeras outras ocasiões similarmente frustrantes é que decidi me desapegar de vez das legendas de séries e filmes.
Conforme já falamos várias vezes aqui, expressões idiomáticas do inglês nem sempre (ou quase nunca) podem ser traduzidas ao pé da letra, e in the picture não é exceção. Mas o que essa expressão significa?
In the picture tem o sentido de estar informado ou "por dentro" de uma situação, participando ativamente dela. No caso do filme mencionado acima, o detetive quis dizer que o pai estava fora de cena, por ter abandonado a família ou por já ter morrido. Aliás, a expressão oposta também existe: out of the picture, que quer dizer justamente o oposto (estar "por fora" ou "fora de cena").
Além disso, verbos como put e keep podem ser usados com a expressão in the picture, com o sentido de colocar alguém a par de algo ou mantê-lo informado. Vejamos algumas frases com in the picture em cada uma das acepções mencionadas acima, para ficar mais fácil de entender seus usos.
1 – Vamos começar com frases usando a expressão in the picture, que significa estar "por dentro" de um assunto ou estar "em cena":
I was in the picture from the beginning.
Eu estive por dentro desde o início.
John found out about the plan. He's in the picture, so take care.
O John descobriu sobre o plano. Ele está por dentro, então tome cuidado.
The new ambassador wanted to be in the picture for every event, small or large.
O novo embaixador queria estar por dentro de todo evento, pequeno ou grande.
The kids' father is back in the picture for the moment, but I'm not sure if I can rely on him.
O pai das crianças está de volta em cena por ora, mas eu não tenho certeza se posso confiar nele.
After their brief separation, her boyfriend is back in the picture.
Após a breve separação deles, o namorado dela está de volta em cena.
2 – Put in the picture significa "informar" alguém sobre uma situação:
Put me in the picture about the new staff.
Me informe a respeito da nova equipe.
His lawyer put him in the picture about what had happened since his arrest.
O advogado dele o informou sobre o que havia acontecido desde sua prisão.
I want to be put in the picture when the jewels are sold. Don't cut me out of the profit!
Eu quero ser informado quando as joias forem vendidas. Não me exclua dos lucros!
(Leia o post Cut Out │ O que significa este phrasal verb?)
Before you start work, let me put you in the picture about how we run the office.
Antes de você começar o trabalho, deixe eu te informar sobre como nós comandamos o escritório.
3 – Outro verbo bastante usado com nossa expressão de hoje é keep. O significado de keep in the picture é o de "manter informado":
Just make sure you keep the boss in the picture about the status of the project.
Apenas se certifique de manter o chefe informado sobre o status do projeto.
Please, keep me fully in the picture.
Por favor, me mantenha completamente informado.
I use the radio to keep me in the picture about what's happening abroad.
Eu uso o rádio para me manter informado sobre o que está acontecendo no exterior.
If he promised to keep her in the picture, do you think she could tell him where she'd got her information?
Se ele prometesse mantê-la informada, você acha que ela poderia lhe contar onde ela obteve suas informações?
4 – Finalmente, vejamos algumas expressões com out of the picture, que significa o oposto: estar "por fora" ou "fora de cena":
The local authorities were out of the picture when it came to drug dealers.
As autoridades locais estavam por fora quando se tratava dos traficantes.
Morris is likely to win the prize, with Jones out of the picture now.
É provável que o Morris vença o prêmio, com o Jones fora de cena agora.
Their dad is pretty much out of the picture.
O pai deles está praticamente fora de cena.
He used to be an important member of the team, but he's gradually drifted out of the picture.
Ele costumava ser um membro importante do time, mas ele gradualmente saiu de cena.
The new systems cut humans out of the picture altogether.
Os novos sistemas tiram completamente os humanos de cena.
Gostou de aprender a expressão in the picture e suas variações? Então corre lá no Anki para acrescentar mais esta expressão ao seu vocabulário permanente. See you next time!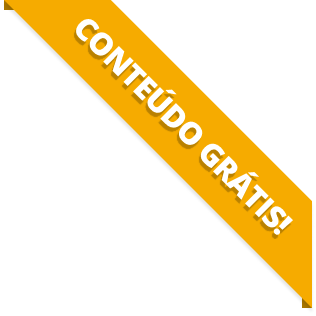 BAIXE O MATERIAL DO POST(PDF+MP3) PARA ESTUDAR QUANDO E COMO QUISER.