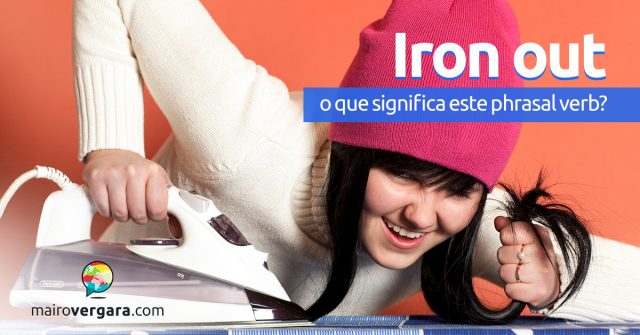 O post de hoje foi sugestão de um leitor do site, que pediu para que falássemos sobre o phrasal verb iron out. Esta expressão é usada no sentido de resolver um problema, uma situação e esclarecer algum problema, dúvida ou irregularidade. Além disso, podemos usar iron out como ajustar algo de modo a melhorar isso, como por exemplo uma fala de uma peça de teatro. Um último sentido e também mais literal, seria o de tirar as dobras e amassados de uma roupa, ou seja, passar roupa.
Para que os diferentes sentidos de iron out fiquem claros para você, é necessário que você estude como utilizar esse phrasal verb na prática. Para isso, sugiro o uso do Anki e, caso você ainda não saiba como usar essa ferramenta de repetição espaçada, clique aqui para ler nosso tutorial completo sobre o assunto. Sabendo usar o Anki e combinando isso com os exemplos que daremos a seguir, você com certeza irá dominar este phrasal verb.
Então vamos lá:
1 – Primeiramente, iron out no sentido de esclarecer algo:
We can iron out all the details before we leave.
Nós podemos esclarecer todos os detalhes antes de partirmos. 
The doctor will iron out all your new prescriptions before you go.
O médico esclarecerá/explicará todas as suas novas prescrições antes de você ir.
(O verbo modal "will" coloca o verbo que está a sua frente no futuro.)
The teacher will help iron out the student's misunderstandings.
O professor irá ajudar a esclarecer os mal-entendidos dos alunos.
I'm sure we can get this ironed out once we hear all the facts.
Eu tenho certeza que nós podemos ter isso esclarecido assim que nós ouvirmos todos os fatos.
2 – Agora iron out no sentido de resolver um problema:
I can iron out the problems with your order over e-mail.
Eu posso resolver os problemas com a sua ordem/pedido por e-mail.
She needs to iron out her schedule for work next week.
Ela precisa resolver sua agenda para o trabalho semana que vem.
Mom sent a message to the principal to iron out the event details.
A mamãe enviou uma mensagem ao diretor para resolver os detalhes do evento.
I had to ask the mailman to iron out the issue with my lost packages.
Eu tive que pedir ao carteiro para resolver a questão das minhas encomendas perdidas.
The boys had to go to the counselor's office to iron out their disagreement.
Os meninos tiveram que ir ao escritório do orientador para resolver seu desentendimento.
Dad is busy ironing out a huge order on the phone.
O papai está ocupado resolvendo um enorme pedido no telefone.
3 – Abaixo, iron out como ajustar um detalhe, melhorar algo para aperfeiçoar aquilo. Note que neste caso iron out é normalmente usado como expressão – iron out the kinks. Veja os exemplos:
Let's get together and work on our parts in the play so we can iron out any kinks.
Vamos nos reunir e trabalhar nas nossas partes da peça para que possamos ajustar os detalhes.
The opening day for the ceremony is coming, let's get together and talk about it, so we can iron out any kinks that may be left.
O dia da cerimônia de abertura está chegando, vamos nos reunir e conversar sobre isso para que possamos ajustar os detalhes do que estiver faltando.
They started rehearsing the Christmas concert well in advance in order to iron out the kinks by December 20.
Eles começaram a ensaiar o show de Natal bem antes para ajustar os detalhes até 20 de dezembro.
The teacher ironed the kinks out of the test schedules.
A professora ajustou os problemas dos horários das provas.
4 – Por fim, iron out no sentido literal, ou seja, passar roupa:
She ironed the wrinkles out of the dress.
Ela tirou os amassados do vestido.
(Tirou os amassados com o ferro de passar.)
Do you think we can iron out the creases in those curtains?
Você acha que nós conseguimos tirar os vincos/dobras naquelas cortinas?
(Ou seja, a ideia aqui é passar a cortina com o ferro.)
There are still a few creases that need to be ironed out.
Ainda há alguns vincos/dobras que precisam ser retirados.
(A mesma ideia aqui. Ainda existem vincos que precisam ser retirados com o ferro de passar.)
I ironed out the drapes.
Eu passei as cortinas.
Conte para a gente o que achou do phrasal verb iron out nos comentários abaixo e, caso tenha gostado do post, não se esqueça de compartilha-lo. Até a próxima!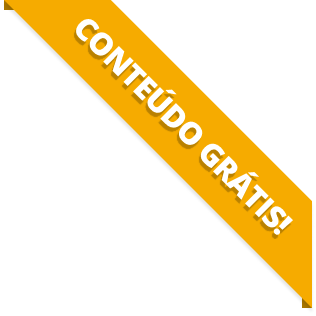 BAIXE O MATERIAL DO POST(PDF+MP3) PARA ESTUDAR QUANDO E COMO QUISER.