A expressão de hoje é muito interessante, pois é levemente diferente da versão que usamos em português. Em português quando queremos encorajar, animar alguém que está passando por uma situação difícil, normalmente usamos a expressão "mantenha a cabeça erguida". Em inglês, apesar de o mesmo sentido ser usado, o que deve ser levantado é o queixo. A expressão keep one's chin up, significa ao pé da letra "manter o queixo erguido".
Obviamente, traduziremos a expressão usando a maneira que normalmente usamos em português para transmitir o sentido. Como sempre, daremos alguns exemplos com o uso da estrutura em contexto e, para entender como usar os exemplos de maneira eficiente, sugiro que você leia o nosso post do Anki antes de prosseguir. Então vamos lá:
This has been a hard month for you, but I hope you will keep your chin up and think about how much better next month will be.
Este tem sido um mês difícil para você, mas eu espero que você mantenha a cabeça erguida e pense em como o próximo mês será melhor.
Even though he didn't make that much money this year, Javier knew he should keep his chin up and work harder next year.
Embora não tenha ganhado tanto dinheiro este ano, Javier sabia que deveria manter a cabeça erguida e trabalhar duro no próximo ano.
Ricki didn't make the Varsity soccer team, but decided to keep his chin up and be a star player on the Junior team.
Ricki não se qualificou para o time de futebol Varsity, mas decidiu manter a cabeça erguida e ser um jogador famoso na equipe junior.
For two years Lamar had been rejected from the talent show, but he kept his chin up and finally got an offer to join for this coming year.
Por dois anos, Lamar tinha sido rejeitado no show de talentos, mas manteve a cabeça erguida e finalmente recebeu uma oferta para se juntar a eles anos que vem.
I know you've been looking for a job for two months with no success, but keep your chin up. You will find a job soon!
Eu sei que você vem procurando um emprego há dois meses sem sucesso, mas mantenha a cabeça erguida. Você irá encontrar um emprego logo!
After being rejected from six acting roles, Maria found it hard to keep her chin up, but knew if she kept practicing she would get an offer one of these days.
Depois de ser rejeitado em seis papeis de atuação, Maria achou difícil manter a cabeça erguida, mas sabia que se continuasse, ela iria receber uma oferta qualquer dia.
Sammy didn't qualify for the last summer Olympics, but he kept his chin up, worked extremely hard, and finally qualified this year.
Sammy não se qualificou para as olimpíadas do último verão, mas ele manteve a cabeça erguida, trabalhou muito duro e finalmente se qualificou este ano.
Mr. Roberts always kept his chin up, even though he was going through a really difficult time with his family.
O Sr. Roberts sempre manteve a cabeça erguida, embora ele estivesse passando por um tempo realmente difícil com sua família.
Xavier didn't think he had a chance to make it through bootcamp, but his parents told him to keep his chin up and think positively.
Xavier não achava que ele tinha chance de sobreviver ao bootcamp, mas seus pais disseram a ele para manter a cabeça erguida e pensar positivo.
(Sobreviver aqui está em sentido figurado, significado resistir ao bootcamp, conseguir finalizar o treinamento.)
Even though Laura hadn't made many sales this month, she kept her chin up and tried her best to meet her sales goals.
Embora Laura não tivesse feito muitas vendas este mês, ela manteve a cabeça erguida e tentou o máximo para alcançar seus objetivos de venda.
E é isso aí galera, se o desânimo para estudar inglês bater, keep your chin up! Até a próxima!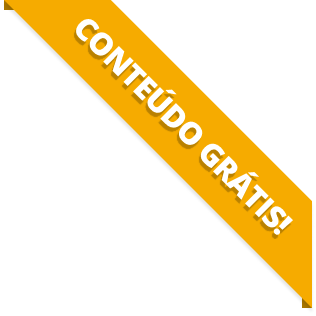 BAIXE O MATERIAL DO POST(PDF+MP3) PARA ESTUDAR QUANDO E COMO QUISER.