A expressão de hoje é para os detetives de plantão! Keep tabs on significa "monitorar" ou acompanhar de perto as atividades de alguém, prestando cuidadosa atenção a tudo que essa pessoa faz.
A expressão pode se referir ao que a polícia faz com um suspeito, o que uma mulher ciumenta faz com seu marido, além de diversas outras situações.
Abaixo, veremos algumas frases com a expressão keep tabs on, para que você entenda melhor como usá-la. Note que ela sempre vem seguida do alvo de tal monitoramento.
Lembre-se de acrescentar algumas frases ao seu Anki e escute também os áudios para treinar sua pronúncia! Vamos às frases:
Let's keep tabs on our expenditures.
Vamos monitorar os nossos gastos.
The magazine keeps tabs on the latest fashion trends.
A revista monitora as últimas tendências da moda.
I like to keep tabs on my bank account so that I don't spend too much.
Eu gosto de monitorar minha conta no banco para que eu não gaste muito.
We are keeping tabs on their movements.
Nós estamos monitorando os movimentos deles.
The police kept tabs on the suspect's activities.
A polícia monitorou as atividades do suspeito.
It was revealed that the FBI kept tabs on him for years just because he once attended a meeting of a radical group.
Foi revelado que o FBI o monitorou por anos só porque uma vez ele assistiu à uma reunião de um grupo radical.
Keep tabs on the amount of feedback we get so that we know how many people are affected by this issue.
Monitore a quantidade de feedback que recebemos para que saibamos quantas pessoas são afetadas por esta questão.
I hate the fact that my boss keeps tabs on my every move.
Eu odeio o fato de meu chefe monitorar cada movimento meu.
We've got to keep tabs on outgoing mail so we can keep track of postage.
Nós temos de monitorar as correspondências enviadas para que possamos rastrear as postagens.
Jordan knew that Merlyn kept tabs on everything he did.
O Jordan sabia que a Merlyn monitorava tudo que ele fazia.
I'm not sure about Johnson — we'd better keep tabs on him until weknow we can trust him.
Eu não estou segura quanto ao Johnson – é melhor nós o monitorarmos até nós sabermos que podemos confiar nele.
I'm keeping tabs on the number of private phone calls you all make from the office.
Eu estou monitorando o número de ligações telefônicas particulares que todos vocês fazem do escritório.
It was obvious Hill had come over to keep tabs on John and make sure he didn't do anything drastic.
Era óbvio que a Hill havia vindo para monitorar o John e garantir que ele não fizesse nada drástico.
Para dar ainda mais ênfase, podemos ainda dizer keep close tabs on, traduzido como "monitorar de perto":
We try to keep close tabs on our children.
Nós tentamos monitorar de perto nossos filhos.
The police have been keeping close tabs on the organization.
A polícia tem monitorado de perto a organização.
The FBI kept close tabs on the novelist, at times opening his mail and recording his conversations.
O FBI monitorava de perto o romancista, por vezes abrindo sua correspondência e gravando suas conversas.
He rightly said that it is simply not enough to keep close tabs on the situation.
Ele disse corretamente que simplesmente não é o suficiente monitorar de perto a situação.
If she asked, he would accuse her of wanting to keep close tabs on him.
Se ela perguntasse, ele a acusaria de querer o monitorar de perto.
A psychologist will keep close tabs on the teams of youngsters and will stop the operation if they show signs of stress.
Um psicólogo irá monitorar de perto as equipes de jovens e irá parar a operação se eles mostrarem sinais de estresse.
Se você gostou de aprender sobre a expressão keep tabs on, aproveite para ler sobre Keep One's Head Above The Water, Keep At Bay, Keep One's Wits About One e Play For Keeps. See you next time!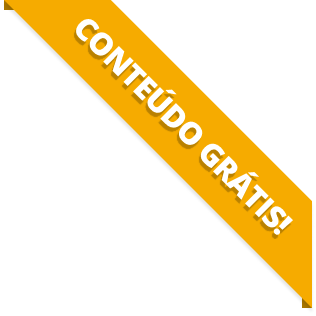 BAIXE O MATERIAL DO POST(PDF+MP3) PARA ESTUDAR QUANDO E COMO QUISER.