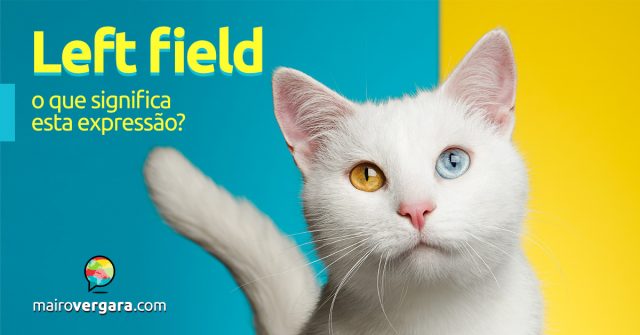 Left field é uma gíria Americana usada para dizer que algo é inesperado, excêntrico, inconvencional. Literalmente, left field é "campo esquerdo"; uma terminologia do baseball, referindo-se à área coberta pelo left fielder, que faz o arremesso mais longe da primeira base. Há bastante controvérsia, no entanto, em relação à "lógica" da popularização do termo como expressão idiomática.
O importante é que left field é geralmente usado de cinco formas: left field apenas; go left field; in left field; out of left field; come out of left field. Veremos os detalhes sobre cada uma delas, assim como diversos exemplos de uso.
Antes de prosseguir, quero recomendar-lhe o Anki. Esse programa de revisão, que utiliza o sistema de repetição espaçada, é um instrumento indispensável para que você aumente seu vocabulário rápida e eficientemente. Veja o tutorial completo.
1 – Left field é nossa primeira estrutura. Ela funciona como um adjetivo, significando "inesperado", "excêntrico":
Or, for something a little left field, how about a cape?
Ou, para algo um pouco inesperado, que tal uma capa?
You are a little left-field and like to be viewed as such.
Você é um pouco excêntrico e gosta de ser visto como tal.
This might sound a tad left field as a suggestion.
Isso pode soar um pouco inesperado, como sugestão.
2 – Go left field (literalmente, "ir campo esquerdo") tem o sentido de "agir de modo inconvencional":
I can understand some people want to go left field.
Eu entendo que algumas pessoas queiram ser inconvencionais.
I will go left-field and also make him my captain.
Eu vou ser inconvencional e também o tornar meu capitão.
I am going to go left-field and back Gabriel Jesus.
Eu vou ser inconvencional e apoiar o Gabriel Jesus.
3 – In left field ("em campo esquerdo") geralmente é usada para dizer que uma ideia ou posição está equivocada, errada:
He's way over in left field on these issues.
Ele está numa posição muito equivocada sobre essas questões.
("Way over" tem apenas a função de intensificar a afirmação; como "muito".)
This time, however, he's really out in left field.
Dessa vez, no entanto, ele está numa posição muito equivocada.
This is but one more example of the consensus view being way out in left field.
Isso é apenas mais um exemplo da visão consensual estar muito equivocada.
4 – Out of left field ("de campo esquerdo") tem simplesmente o sentido de "inconvencional":
Most of your ideas are out of left field.
A maior parte das suas ideias são inconvencionais.
All of his paintings are right out of left field.
Todas as pinturas dele são muito inconvencionais.
We take projects that are out of left field, and we try to market them sensibly.
Nós tomamos projetos que são bastante inconvencionais e tentamos comercializá-los sensatamente.
Sure, my aunt is really wacky and often out of left field, but I love her to pieces!
Com certeza, minha tia é muito louca e frequentemente inconvencional, mas eu a amo inteiramente!
5 – Come out of left field ("vir do campo esquerdo") é o mesmo que "vir do nada", "vir inesperadamente":
Her comments came out of left field.
Os comentários dela vieram muito inesperadamente.
That suggestion certainly came out of left field!
Aquela sugestão certamente veio muito inesperadamente!
This new problem came out of left field. We were really surprised.
Esse novo problema veio muito inesperadamente. Nós ficamos realmente surpresos.
Your remarks came out of left field. I can't understand your complaint.
Seus comentários vieram muito inesperadamente. Eu não consigo entender sua reclamação.
The question came out of left field, but Mary Ann wasn't really surprised.
A pergunta veio muito inesperadamente, mas Mary Ann não ficou realmente surpresa.
Curtiu a expressão left field? Compartilhe o post e deixe seu comentário abaixo. Bons estudos e até mais!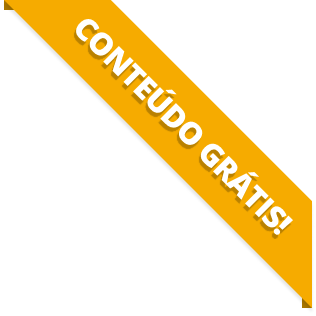 BAIXE O MATERIAL DO POST(PDF+MP3) PARA ESTUDAR QUANDO E COMO QUISER.