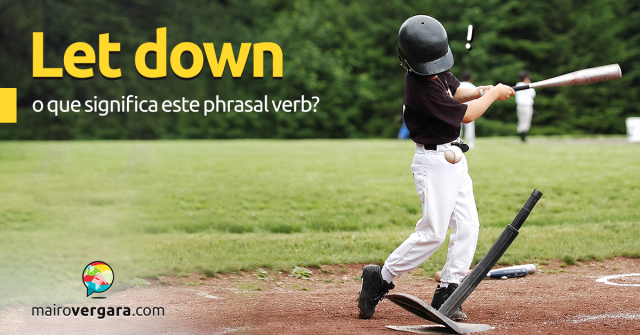 O phrasal verb que iremos aprender hoje é bem conhecido para quem gosta de música, principalmente de Beatles, como eu. Vamos falar de let down, que tem três sentidos diferentes.
Se você já escutou a música Don't let me down, dos Beatles, e prestou atenção na letra dela, deve ter percebido que um dos usos de let down é desapontar, decepcionar. Let down também pode ser usado num sentido mais literal, como soltar algo para baixo. Por fim, let down também é usado como desanimar. Vamos ver alguns exemplos abaixo para que esses usos desse phrasal verb fiquem claros para você. Se quiser realmente fixar os diferentes sentidos de let down, lembre-se de usar o Anki para praticar os modelos abaixo. Se ainda não conhece o Anki, clique aqui e leia nosso tutorial completo.
1 – Primeiro veremos let down como desapontar alguém:
Jake knew he was going to let Maria down if he didn't come to her concert.
Jake sabia que ele ia decepcionar Maria se ele não fosse ao concerto.
(Perceba que no exemplo acima o objeto da frase, Maria, está separando o phrasal verb. No caso desta expressão, você pode escolher separá-la ou não.) 
I can't let my daughter down, so I need to be on time to her piano recital tonight.
Eu não posso desapontar minha filha, então eu preciso ser pontual no seu recital de piano hoje à noite.
Mike wasn't really let down, but he was a little sad that they cancelled the festival.
Mike não estava realmente desapontado, mas ele estava um pouco triste que eles cancelaram o festival.
2 – Agora, let down no sentido de soltar algo para baixo:
Will you let down the rope so I can climb back up?
Você pode soltar a corda para que eu possa escalar para cima de volta?
The sailor let down the ladder so the swimmers could climb back aboard again.
O marinheiro soltou a escada para que os nadadores pudessem voltar a bordo novamente.
Gretchen let down her hair so that it would look nice with a hat on.
Gretchen soltou seu cabelo para ele parecesse bonito com um chapéu.
3 – Finalmente, let down como desanimar:
The song was exciting at first, but the second chorus was too slow and let down a bit.
A música era animada no começo, mas o segundo refrão era muito devagar e desanimou um pouco.
(Perceba que o passado de let down não muda – é let down.)
Mr. Ritcher thought the book was good until the ending let down too much.
Senhor Ritcher achou o livro bom até que o final desanimou demais.
The performance really let down when the actor got so nervous.
A performance realmente desanimou quando o ator ficou muito nervoso.
Espero que você tenha gostado de aprender um pouco mais sobre o phrasal verb let down. Se você conhece a canção don't let me down dos Beatles, conte para a gente o que acha dela e se conseguiu entender a expressão na música. Compartilhe o post com outros estudantes de inglês (ou com fãs de Beatles =)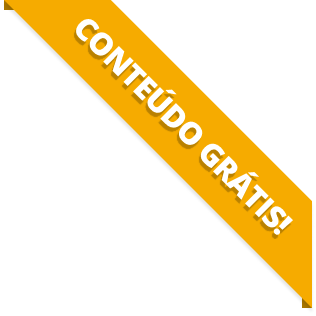 BAIXE O MATERIAL DO POST(PDF+MP3) PARA ESTUDAR QUANDO E COMO QUISER.