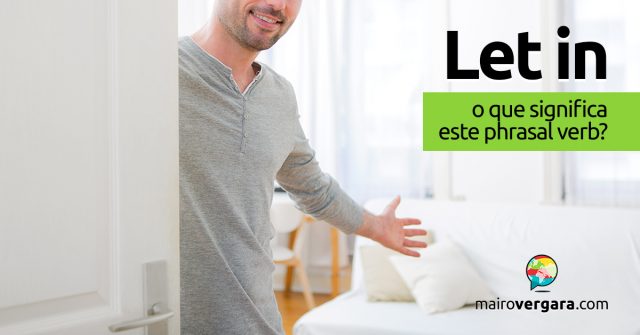 Se você pensa que aquele post sobre let in, let into e let in on exauriu os significados que as simples palavrinhas let e in podem ter quando combinadas… pense novamente! Hoje vamos ver alguns outros sentidos, bem como rever os que foram discutidos lá.
Abra o Anki aí para anotar algumas frases, pois vamos direto a elas!
1 – Let (someone) in: "deixar (alguém) entrar". Também podemos traduzir como "abrir para (alguém)".
Don't let anybody in – I'll be back in 15 minutes.
Não abra para ninguém – Volto em 15 minutos.
The window lets in air but not light.
A janela deixa o ar entrar, mas não a luz.
He climbed out of bed and opened the window to let in some fresh air.
Ele saiu da cama e abriu a janela para deixar entrar ar fresco.
Can you please let Dora in? She's been meowing for ages.
Você pode abrir para a Dora? Ela está miando faz séculos.
2 – A seguir temos let (someone) in on, que significa "revelar (para alguém) uma informação que já é conhecida por outras pessoas.
I'll let you in on it.
Vou lhe revelar.
Can I let you in on a little secret?
Posso lhe revelar um pequeno segredo?
Debbie agreed to let me in on her plans.
Debbie concordou em me revelar seus planos.
Would someone mind letting me in on the joke?
Alguém poderia me revelar qual é a piada?
I'm going to let you in on a little secret.
Vou lhe revelar um pequeno segredo.
My children never want to let me in on what they do in school.
Meus filhos nunca querem me revelar o que fazem na escola.
3 – Agora chegamos a um novo sentido: let in for. Aqui o sentido é "meter-se em" alguma situação negativa.
She didn't know what she was letting herself in for when she married John.
Ela não sabia no que estava se metendo quando casou-se com John.
This could still let us in for trouble.
Isto ainda pode nos meter em encrenca.
(Leia mais sobre a diferença entre problem (um único problema) e trouble (encrenca, problemas em geral) aqui.)
He smiled at all her schemes, little dreaming that she was letting him in for some real trouble.
Ele sorriu dos planos todos dela, mal sonhando que ela o estava metendo em problemas de verdade.
Do you realize how much extra work you're letting yourself in for?
Você percebe em quanto trabalho extra você está se envolvendo?
I didn't know what I was letting myself in for.
Eu não sabia no que estava me metendo.
4 – Let in também pode ser usado em um contexto mais emocional, com o sentido de "falar sobre problemas ou sentimentos". Podemos traduzir como "abrir-se".
You've got to learn to let me in.
Você precisa se abrir comigo.
You're not going to let anyone in, are you?
Você não vai se abrir para ninguém, não é mesmo?
You can see that he is grieving, but he refuses to let anyone in.
Dá para ver que ele está em luto, mas ele se recusa a se abrir para qualquer pessoa.
E… é isso, caro leitor! Espero que você tenha gostado dessa revisão dos significados de let in.
Será que omitimos alguma coisa? Deixe o seu comentário e nos conte caso tenha algo a acrescentar!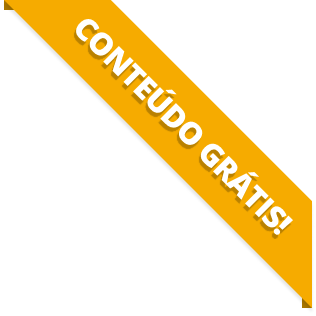 BAIXE O MATERIAL DO POST(PDF+MP3) PARA ESTUDAR QUANDO E COMO QUISER.