O verbo live é bem conhecido e significa basicamente "viver" ou "morar". Mas sabia que, a partir dele, são formados vários phrasal verbs com diferentes sentidos? Já vimos aqui no site sobre live up to e hoje é a vez de falarmos sobre live off.
Live off tem basicamente dois significados: "ser sustentado por" e "viver de". O primeiro sentido se refere a alguém que, em vez de trabalhar para se manter, vive com o dinheiro de familiares ou do governo. Já o segundo sentido pode se referir tanto a viver das próprias economias quanto a alguém que come principalmente um tipo de alimento.
Veremos ainda uma expressão idiomática com nosso phrasal verb de hoje: live off the fat of the land, que remonta aos tempos bíblicos.
Vamos começar?
1 – O primeiro significado de live off que veremos é o de "ser sustentado por":
You can't live off your uncle all your life!
Você não pode ser sustentado por seu tio por toda a sua vida!
She's still living off her parents.
Ela ainda é sustentada por seus pais.
All his life he had lived off his father.
Por toda a sua vida, ele foi sustentado por seu pai.
Many young unemployed people are still living off their parents.
Muitos jovens desempregados ainda estão sendo sustentados por seus pais.
He's 40 and he still lives off his parents.
Ele tem 40 anos e ainda é sustentado por seus pais.
Many people don't have a choice but to live off the state.
Muitas pessoas não têm alternativa senão serem sustentadas pelo governo.
If you think you're going to live off me for the rest of your life, you're mistaken.
Se você acha que será sustentado por mim pelo resto de sua vida, você está enganado.
You can't just keep living off your brother. You need to find a job and a place of your own.
Você não pode simplesmente continuar a ser sustentado pelo seu irmão. Você precisa encontrar um emprego e um lugar seu para morar.
It's shameful to live off your parents at your age!
É vergonhoso ser sustentado pelos seus pais na sua idade!
Dad lost his job and we had to live off welfare.
O pai perdeu seu emprego e nós tivemos de ser sustentados pela previdência social.
2 – Agora, vejamos live off significando "viver de":
He seems to live off junk food.
Ele parece viver de porcarias.
(Junk food se refere a comidas sem valor nutricional e ricas em calorias. Podemos usar a expressão em inglês mesmo, como fazemos com fast food, ou traduzi-la por "porcarias" ou "besteiras".)
I was so poor during college that I lived off rice, beans and pasta.
Eu era tão pobre durante a faculdade que eu vivia de arroz, feijão e macarrão.
In the winter, some animals live off the food that they gathered during the warmer months.
No inverno, alguns animais vivem da comida que eles acumularam durante os meses mais quentes.
A species of insect lives off this weed, so if it is eliminated, the insects will also die.
Uma espécie de inseto vive dessa erva daninha, então se ela for eliminada, os insetos também morrerão.
They had learned to live off the land.
Eles haviam aprendido a viver da terra.
(Ou seja, conseguir o sustento através da agricultura.)
I manage to live off my salary.
Eu consigo viver do meu salário.
She has been living off her savings since she lost her job in December.
Ela tem vivido de suas economias desde que perdeu o emprego em dezembro.
They find it hard to live off the money they make.
Eles acham difícil viver do dinheiro que eles ganham.
I've been living off of my trust fund until I find a new job.
Eu estou vivendo do meu fundo fiduciário até eu encontrar um novo emprego.
3 – Vamos agora falar da expressão idiomática live off the fat of the land. Ela foi usada pela primeira vez pelo Faraó ao convidar a família de José, filho de Jacó, para se mudar para o Egito e "comerem da parte mais gorda da terra", de acordo com Gênesis 45:18. Podemos traduzir live off the fat of the land por "viver em abundância":
I'll be happy to retire soon and live off the fat of the land.
Eu ficarei feliz em me aposentar em breve e viver em abundância.
Ben has been living off the fat of the land for too long – it's time for him to get a job.
O Ben tem vivido em abundância por tempo demais – está na hora de ele arranjar um emprego.
If I had a million dollars, I'd invest it and live off the fat of the land.
Se eu tivesse um milhão de dólares, eu o investiria e viveria em abundância.
He was fed up with these royalists who were living off the fat of the land while the rest of the country was starving.
Ele estava farto desses monárquicos que estavam vivendo em abundância enquanto o resto do país passava fome.
(Leia o post Fed Up, o que significa essa expressão?)
Money was no problem. We were living off the fat of the land in those days.
Dinheiro não era problema. Nós estávamos vivendo em abundância naqueles dias.
It's always the same: the rich live off the fat of the land and complain that the poor are lazy.
É sempre a mesma coisa: os ricos vivem em abundância e reclamam que os pobres são preguiçosos.
Hoje aprendemos sobre o phrasal verblive off e sobre a expressão live off the fat of the land. O que acha de acrescentá-los ao seu Anki, junto com algumas frases de exemplo? See you next time!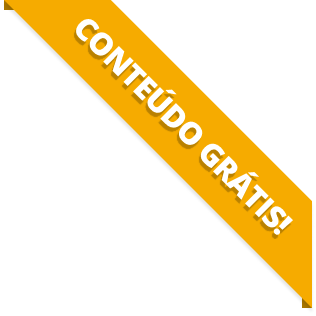 BAIXE O MATERIAL DO POST(PDF+MP3) PARA ESTUDAR QUANDO E COMO QUISER.