Gosto muito do phrasal verb do post de hoje por duas razões: primeira, porque ele me lembra uma música da banda Oasis chamada Don't look back in anger e segundo, pois o phrasal verb look back tem apenas uma maneira de ser usado: no sentido de lembrar-se de algo ou olhar para trás (no sentido figurado).
Abaixo, mostrarei várias frases para exemplificar o uso de look back. Todas as sentenças foram retiradas de websites em inglês, portanto, são frases reais, que mostram o phrasal verb em questão sendo usado de maneira real. É importante que você saiba disso, para poder entender o contexto em que a expressão se encontra. De qualquer forma, é importante que, após ler os exemplos, você os pratique para que o phrasal verb realmente se fixe na sua memória. Sugiro que você use o Anki para potencializar seu estudo. Por isso, recomendo que você leia nosso post do Anki, caso você ainda não conheça essa ferramenta de repetição espaçada.
Veja os exemplos de look back: Lembrar, olhar para trás (fig.)
Most people look back on their school days with fondness.
A maioria das pessoas lembra dos "dias de escola" com carinho.
When I look back on Frank, I do remember his strange manner.
Quando eu me lembro do Frank, eu realmente me lembro do seu jeito estranho.
When I look back, l am amazed at all I have accomplished.
Quando eu "olho para trás", eu fico maravilhado com tudo o que realizei.
We raised three kids and worked full-time – sometimes I look back and wonder how we did it.
Nós criamos três filhos e trabalhávamos em período integral. Às vezes eu olho para trás e imagino como fizemos isso.
Old people often look back on over their lives.
Pessoas idosas muitas vezes lembram(tem lembranças) sobre suas vidas.
Keep your sight on your goal and never look back.
Mantenha sua visão em seu objetivo e nunca olhe para trás.
When I look back on all the times we shared, I wish for those days again.
Quando eu me lembro de todos os momentos que compartilhamos, eu gostaria que aqueles dias voltassem.
No other country in Europe can look back on such a long tradition of neutrality.
Nenhum outro país na Europa pode lembrar de uma tão longa tradição de neutralidade.
On special days or occasions it is often the case that people look back at the past.
Em dias ou ocasiões especiais é geralmente o caso das pessoas lembrarem do passado.
When Mom looked back on the early days of their marriage, she wondered how they'd managed with so little money.
Quando mamãe lembrava dos primeiros anos do casamento deles, ela imaginava como eles conseguiram com tão pouco dinheiro.
(Como look é um verbo regular, seu passado é looked.)
At the high school reunion, everyone looked back at the good times they had shared.
Na reunião do ensino médio, todos lembraram dos bons tempos que eles haviam compartilhado.
Agora que você já viu os exemplos de look back, que tal deixar seu comentário aqui na página contando o que achou do post? Você também pode compartilhá-lo com outros estudantes e distribuir conhecimento por aí =)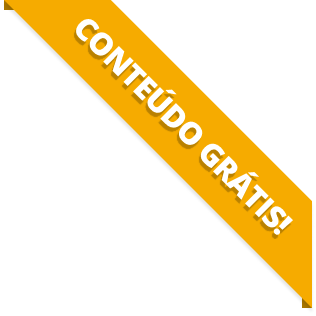 BAIXE O MATERIAL DO POST(PDF+MP3) PARA ESTUDAR QUANDO E COMO QUISER.