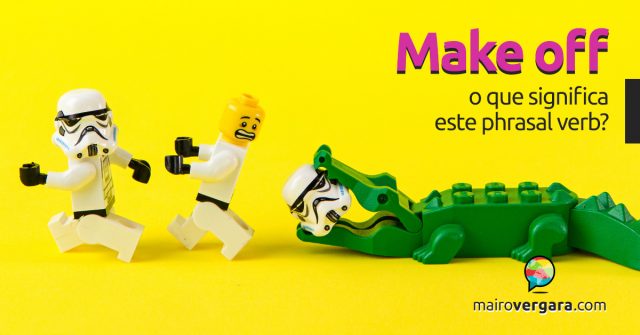 O phrasal verb de hoje, make off, significa sair com pressa, sair correndo, fugir, escapar, desertar, zarpar. Para ver como ele funciona na prática, vamos estudá-lo em contexto.
Antes de prosseguir, conheça o Anki, um programa de revisão perfeito para acelerar a sua aquisição de vocabulário. Aprenda a usar o Anki junto às frases de exemplo que trazemos, através do tutorial completo que fizemos a respeito.
The burglars made off before the police arrived.
Os ladrões escaparam antes da polícia chegar.
The robber stole cash before making off on foot.
O ladrão roubou dinheiro antes de fugir a pé.
We need to trace anyone who saw the assault, or the suspect making off.
Nós precisamos localizar qualquer um que tenha visto o ataque ou o suspeito fugindo.
He was obliged to make off immediately to Portsmouth.
Ele foi obrigado a fugir imediatamente para Portsmouth.
They made off with our television and our stereo.
Eles fugiram com a nossa TV e nosso aparelho de som.
The thieves made off with the jewels.
Os ladrões fugiram com as joias.
One of Nelson's men made off yesterday with a box of ammunition.
Um dos rapazes do Nelson fugiu ontem com uma caixa de munição.
While the family was away, thieves made off with most of their valuables.
Enquanto a família estava fora, os ladrões fugiram com a maioria dos seus objetos de valor.
The soldiers made off with some of the officers' brandy.
Os soldados desertaram e levaram o conhaque do oficial.
Someone was making off with my guitar and I had to run after him.
Alguém estava fugindo com o meu violão e eu tive de correr atrás dele.
He also admitted making off without paying a £22 taxi fare.
Ele também admitiu ter saído correndo sem pagar as 22 libras pela corrida de táxi.
A couple who made off without paying for a meal at a restaurant in Tenby are being sought by police.
Um casal que fugiu sem pagar pela refeição em um restaurante em Tenby está sendo procurado pela polícia.
Police are investigating after a car made off without paying for fuel at Llanteg Filling Station.
A polícia está investigando após um carro ter escapado sem pagar pelo combustível no posto de gasolina de Llanteg.  
Shouldn't we make off now, before it's too late?
Nós não deveríamos partir agora, antes que seja tarde demais?
Se você curtiu saber mais sobre make off, compartilhe o post com seus colegas. Comente abaixo qualquer dúvida ou sugestão e até mais!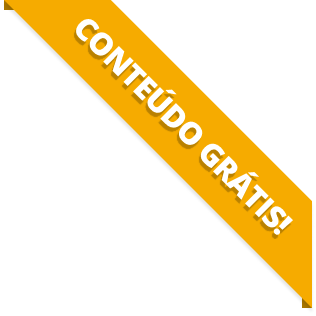 BAIXE O MATERIAL DO POST(PDF+MP3) PARA ESTUDAR QUANDO E COMO QUISER.
Aulas e materiais de estudo gratuitos!
Quer receber materiais gratuitos para estudar inglês toda semana? Basta informar seu e-mail abaixo: