A expressão de hoje é bem peculiar. Não há nada sequer parecido em português. On the bubble, cuja tradução literal é "na bolha", quer dizer "num estado de incerteza entre dois possíveis resultados". Veja este exemplo:
This kid's been on the bubble a while now.
Esse garoto tem estado em risco já faz um tempo.
(Ao dizer "kid" o falante poderia estar referindo-se a uma menina também, mas no contexto específico, era a um menino.)
No contexto onde essa frase foi dita, algo de ruim estava prestes a acontecer ao garoto em questão. O falante queria dizer que o garoto já estava sujeito a se dar mal, ou seja, já estava por um fio, já estava on the bubble, então o que aconteceu era previsível, embora incerto.
No entanto, on the bubble pode ser usado para dizer que alguém está próximo a conseguir algo bom, por exemplo. Isso também denota um estado de incerteza, mas tratando-se de algo positivo. Por exemplo:
You're right on the bubble of being able to graduate.
Você está bem próximo de poder se graduar.
Note que não há uma maneira padrão de traduzir on the bubble. Você deve apenas lembrar o sentido de "num estado de incerteza entre dois possíveis resultados". A expressão também é frequentemente usada nos esportes; dizer que um jogador ou time está on the bubble, significa dizer que está perto da posição que separa os classificados dos desclassificados. Veja mais exemplos da expressão:
Allegations of fraud have put the minister's career on the bubble.
Alegações de fraude colocaram a carreira do ministro em risco.
The new bond issue now appears to be on the bubble, with support eroding.
A nova emissão obrigacionista agora parece estar em risco, com apoio erodindo.
("Bond" é basicamente um empréstimo que um investidor faz a uma empresa. "Bond issue" nada mais é que a emissão de um empréstimo como esse.)
I'm right on the bubble at this job, and my manager is, um, over there.
Eu estou bem em risco nesse emprego, e meu gerente está, um, ali.
She's on the bubble, which is not much of a chance, but it's better than zero.
Ela está quase fora de risco, o que não é muito esperançoso, mas é melhor que nada.
(No contexto, o falante referia-se a uma mulher doente que poderia falecer em breve.)
These are the players on the bubble, the ones who are not sure if they have made the team.
Esses são os jogadores perto da classificação, aqueles que não tem certeza se conseguiram entrar no time.
("Make" pode ter o sentido de "conseguir ser aprovado" num processo seletivo. "Make the team" é, portanto "ser aprovado no time" ou "conseguir entrar no time".)
Smith was on the bubble but lost out when Jones was faster by a tenth of a second.
Smith estava próximo à classificação, mas perdeu quando Jones foi mais rápido por um décimo de segundo.
Some states will vote for the Democrats, and some are likely to vote for the Republicans, but Arizona is on the bubble.
Alguns estados vão votar para os democratas, e alguns estão propensos a votar para os republicanos, mas Arizona está indeciso.
We need 5 people for the team. We have already chosen 4 and so the remaining 6 of the applicants are on the bubble.
Nós precisamos de 5 pessoas para o time. Nós já escolhemos 4 e, assim, os 6 candidatos restantes estão na zona de indecisão.
Para manter o aprendizado deste post, recomendamos fortemente que use o Anki. Trata-se de uma ferramenta de revisão simples e eficaz, que você pode aprender a usar neste tutorial.
Agora, se curtiu o post, compartilhe com outros estudantes, para que venham aprender conosco. Se tiver alguma dúvida ou sugestão, comente logo abaixo. Até mais!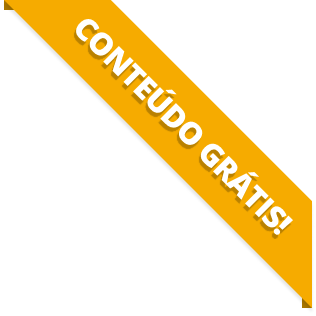 BAIXE O MATERIAL DO POST(PDF+MP3) PARA ESTUDAR QUANDO E COMO QUISER.