Uma das coisas que eu gosto no inglês é a possibilidade de descobrir o que significam certas palavras por dividi-las. Por exemplo, você já deve saber que afternoon significa "tarde". Mas, já parou para pensar que essa palavra é a junção de after ("depois") e noon ("meio-dia")?
Outro exemplo é a palavrinha que aprenderemos hoje: outdated. Se você souber que out é "fora" e dated relaciona-se a "datas", ficará fácil de entender porque traduzimos outdated por "ultrapassado" ou "desatualizado"!
Que tal vermos frases com outdated para aprendermos a usar essa palavra? Escolha algumas delas e as adicione ao seu Anki!
1 – Comecemos vendo outdated significando "ultrapassado":
Nowadays this technique is completely outdated.
Hoje em dia, esta técnica está completamente ultrapassada.
The company is finding it hard to compete because of the outdated equipment it is using.
A empresa está achando difícil competir devido ao equipamento ultrapassado que usa.
(Leia o post Qual a diferença entre Because e Because Of?)
Staff shortages and an outdated computer system are blamed for the problem.
A falta de funcionários e um sistema de computador ultrapassado são culpados pelo problema.
His writing style is now boring and outdated.
O estilo de escrita dele agora é entediante e ultrapassado.
The ferries were safe but too often, they were outdated and uncomfortable.
As balsas eram seguras, mas, muitas vezes, elas eram ultrapassadas e desconfortáveis.
2 – Outdated também pode significar "desatualizado":
This estimate was made on the basis of outdated figures.
Esta estimativa foi feita com base em valores desatualizados.
It is an outdated and inefficient system, which is not appropriate for this type of work.
É um sistema desatualizado e ineficiente, que não é apropriado para esse tipo de trabalho.
The library has several outdated financial-planning books on its shelves, including a tax preparation guide from 1995.
A biblioteca tem vários livros de planejamento financeiro desatualizados em suas prateleiras, incluindo um guia de preparação de impostos de 1995.
Outdated laws and regulations are failing to keep crime on the Internet in check.
Leis e regulamentos desatualizados estão fracassando em manter os crimes na internet sob controle.
Outdated textbooks, decrepit buildings, overcrowded classrooms – the list of problems is long and growing.
Apostilas desatualizadas, prédios decrépitos, salas de aula superlotadas – a lista de problemas é longa e crescente.
Esta foi mais uma expressão que mostra como o inglês é uma língua gostosa de se aprender! Esperamos que estejam gostando dos nossos posts e que também estejam nos seguindo nas redes sociais, onde também tem muitas dicas legais para você, estudante de inglês! See you next time!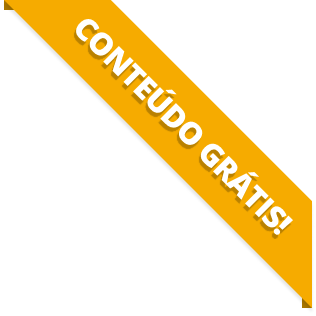 BAIXE O MATERIAL DO POST(PDF+MP3) PARA ESTUDAR QUANDO E COMO QUISER.