Já dissemos aqui outras vezes que um phrasal verb pode ter um significado bem diferente do verbo contido nele. Este é o caso do nosso phrasal verb de hoje: own up. Se o verbo own sozinho significa "possuir", own up já tem o sentido diferente de "confessar" ou "admitir" ter feito algo errado.
Vamos ver algumas frases para aprender a usar mais esse phrasal verb? Escute com atenção aos áudios para aprender a pronúncia correta das palavras.
1 – Primeiro, vejamos own up significando "admitir":
No one has owned up to stealing the money.
Ninguém admitiu ter roubado o dinheiro.
Two local students later owned up to the prank.
Dois estudantes locais mais tarde admitiram o trote.
The Member States should own up to the fact that they are opposed to equal treatment.
Os estados membros deveriam admitir o fato de que eles se opõem ao tratamento igualitário.
I know he broke the window, but so far, he hasn't owned up.
Eu sei que ele quebrou a janela, mas até agora ele não admitiu.
Tom finally owned up to eating my burrito.
O Tom finalmente admitiu ter comido meu burrito.
Come on, you'd better own up that you lost the car keys. 
Vamos, é melhor você admitir que perdeu as chaves do carro.
I had to own up to the fact that I'd never read a book.
Eu tive de admitir o fato de que eu nunca li um livro.
We have to own up to any error and correct it to maintain the credibility that is essential to keep the change process on track.
Nós temos de admitir qualquer erro e corrigi-lo para manter a credibilidade que é essencial para manter o processo de mudança no rumo certo.
2 – Agora, vejam frases em que own up significa "confessar":
A young nurse looked at the two men and waited for one of them to own up.
Uma jovem enfermeira olhou para os dois homens e esperou que um dos dois confessasse.
I'm waiting for him to own up to it.
Eu estou esperando ele confessar.
Dan could have made this whole thing go away simply by owning up.
O Dan poderia ter feito tudo isso desaparecer por simplesmente confessar.
Everyone knows you're responsible, so it will look better if you just own up.
Todo mundo sabe que você é o responsável, então vai ficar melhor se você simplesmente confessar.
If the person who stole the erasers doesn't own up, recess will be canceled.
Se a pessoa que roubou as borrachas não confessar, o recreio será cancelado.
The thief owned up to the crime.
O ladrão confessou o crime.
I would not be able to live with myself if I did not own up to what I have done.
Eu não conseguiria viver comigo mesmo se eu não confessasse o que fiz.
Hoje aprendemos o phrasal verb own up. Que tal adicioná-lo a um flashcard do Anki para não esquecer mais dele? E se quiser receber mais dicas para turbinar o seu inglês, se inscreva no nosso canal do Youtube. See you next time!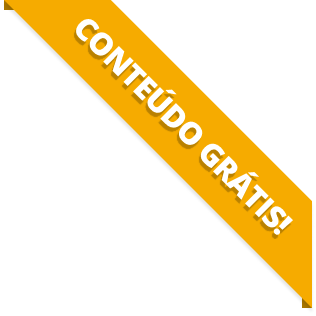 BAIXE O MATERIAL DO POST(PDF+MP3) PARA ESTUDAR QUANDO E COMO QUISER.