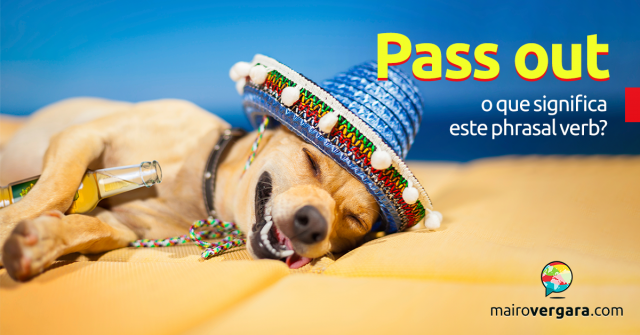 Por que aprender phrasal verbs? Porque essas expressões, taxadas como complexas, fazem parte do cotidiano de qualquer falante nativo de inglês. Engana-se quem pensa que os phrasal verbs são usados apenas em contextos informais. Existem phrasal verbs de todos os tipos, eu te garanto, pois como já mencionei em posts anteriores, são milhares dessas expressões na língua inglesa. E para aprendê-las, o melhor é sempre estudá-las dentro de um contexto, pois assim fica mais fácil assimilar seu sentido, já que muitas vezes um mesmo phrasal verb pode ter mais do que um. É o caso da expressão de hoje.
Pass out é um phrasal verb composto pelo verbo pass, que pode ter o sentido de passar, e pela partícula out. Essas duas palavras juntas formam o pass out, que tem duas definições. A primeira é desmaiar e a segunda distribuir. São dois sentidos bem diferentes um do outro e por isso é importante estudar os phrasal verbs sendo usados, ou seja, dentro de um contexto. Assim, fica mais fácil de entender como usá-los e não fazer confusão. Uma coisa que pode te ajudar a estudar é usar a técnica de repetição espaçada. Existe uma ferramenta totalmente grátis chamada Anki que utiliza desse método e que pode ser bem eficaz para seus estudos. Leia mais sobre ele aqui e veja os exemplos de pass out abaixo.
1 – Os primeiros exemplos de pass out serão com o sentido de desmaiar:
People everywhere were passing out from the heat.
As pessoas em todo lugar estavam desmaiando por causa do calor.
(Pass + a partícula ing passa a ideia de algo que acontece naquele momento.)
I took one look at the bloody cut on my arm and passed out.
Eu dei uma olhada no corte ensanguentado no meu braço e desmaiei.
(O passado simples de pass é passed.)
When he got the news, he passed out.
Quando ele soube das notícias, ele desmaiou.
The bar owner had to throw out patrons who passed out after drinking.
O dono do bar teve que expulsar clientes que desmaiaram depois de beber.
Oh, look! Tom has passed out.
Olhe! O Tom desmaiou.
(Repare na construção has + particípio do verbo pass – passed. Chamamos esse tempo verbal de present perfect que, dentre outras coisas, passa a ideia de que algo ocorreu no passado, mas não sabemos quando.)
2 – Agora veremos pass out como distribuir:
Pass out these papers to everyone.
Distribua esses papéis para todos.
The hall was silent as the examination papers were passed out.
O hall ficou silencioso enquanto as provas foram distribuídas.
The priest is passing out the communion wafers.
O sacerdote está distribuindo hóstias.
Please pass these out to everyone.
Por favor, distribua esses para todos.
(Perceba que no exemplo acima o phrasal verb foi separado pelo objeto da frase – these. No caso deste phrasal verb, a separação pelo objeto é opcional.)
The protesters passed out leaflets to the growing crowd.
Os manifestantes distribuíram folhetos para a crescente multidão.
Espero que o post tenha sido proveitoso para você e que você tenha entendido como usar o phrasal verb pass out. Ficou com alguma dúvida, tem alguma sugestão ou um exemplo diferente? Comente aqui embaixo e não se esqueça de compartilhar o post. Até a próxima!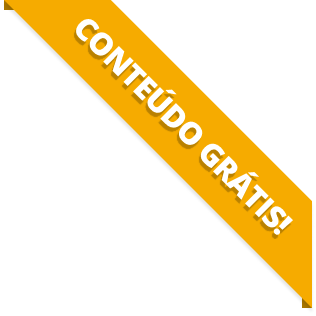 BAIXE O MATERIAL DO POST(PDF+MP3) PARA ESTUDAR QUANDO E COMO QUISER.