Imagine uma pessoa bem idosa, caminhando lenta e penosamente. Com muita dificuldade, ela avança pela rua, sem nem conseguir erguer os pés do chão.
Agora lembre da forma como você foi para o serviço naquela manhã nublada de segunda-feira, quando tudo o que você mais queria era ficar o dia todo debaixo das cobertas.
Por ultimo, lembre-se do filme mais chato que você já assistiu e de como ele pareceu levar uma eternidade para acabar.
O que essas três situações têm em comum? Tanto a pessoa idosa, literalmente, quanto você e o filme, figurativamente, estavam "se arrastando".
Este é o significado do nosso phrasal verb de hoje, plod along. O usamos tanto para nos referir ao modo de caminhar típico dos idosos, quanto para falar sobre algo que avança bem devagar e geralmente de forma entendiante.
Quer ver algumas frases com o phrasal verb plod along? Seu desejo é uma ordem! Aqui vão elas:
The old man plodded along, hardly able to stand.
O velho se arrastava, mal conseguindo ficar em pé.
The play just plodded along in the second act.
A peça simplesmente se arrastou no segundo ato.
My 95-year-old grandfather still makes a point of plodding along to the local shop each morning to catch up with his friends.
Meu avô de 95 anos ainda faz questão de se arrastar à loja local a cada manhã para se atualizar com seus amigos.
(Leia o post Como se diz "Fazer Questão De" em inglês?)
As the lecture plodded along, I could feel my eyelids getting heavy.
À medida em que a palestra se arrastava, eu podia sentir minhas pálpebras ficando pesadas.
The movie plodded along, putting most of the audience to sleep.
O filme se arrastou, fazendo a maioria da plateia adormecer.
For years, he had plodded along in a series of boring office jobs.
Por anos, ele havia se arrastado por uma série de cargos de escritório entediantes.
He's still plodding along with his novel.
Ele ainda está se arrastando com o seu romance.
I go to the gym in spite of myself, puffing and plodding along.
Eu vou à academia contra a minha vontade, bufando e me arrastando.
The movie plods along with twists so predictable that you can see them coming for miles.
O filme se arrasta com reviravoltas tão previsíveis que você consegue prevê-las com muita antecedência.
I'm just plodding along, but I am getting the job done. 
Eu estou simplesmente me arrastando, mas estou conseguindo dar conta do recado.
(Leia o post Como se diz "Dar Conta do Recado" em inglês?)
I've been plodding along with my thesis for the last few weeks and making some decent progress.
Eu venho me arrastando com a minha tese pelas últimas semanas e fazendo um progresso razoável.
Several movies about Osama bin Laden have been plodding along for years.
Vários filmes sobre o Osama bin Laden vêm se arrastando há anos.
Gostou de aprender mais este phrasal verb? Então não se esqueça de incluí-lo em seu Anki! E agora que já aprendeu sobre plod along, que tal ler sobre o phrasal verb similar Drag On? See you next time!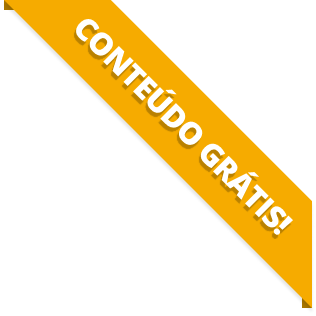 BAIXE O MATERIAL DO POST(PDF+MP3) PARA ESTUDAR QUANDO E COMO QUISER.