A expressão de hoje é bem útil e legal de se usar em um contexto informal e além disso, muito interessante por sua tradução ao pé da letra. To pull someone's leg ao pé da letra significa "puxar a perna de alguém", mas o real sentido da expressão é basicamente zoar alguém, brincar, pregar uma peça, fingir estar falando ou agindo seriamente mas com a finalidade de brincar com alguém. Os contextos são vários, mas creio que você já pegou o sentido, certo? Dê uma olhada neste exemplo abaixo só pra reforçar a ideia aí na sua cabeça:
I was just pulling Karl's leg when I said Marissa wanted to go out with him, but he believed me and he called her. And now they really are going out!
Eu estava só zoando o Karl quando eu disse que Marissa queria sair com ele, mas ele acreditou em mim e ligou pra ela. E agora eles estão realmente saindo juntos.
Entendeu? Então antes de irmos aos próximos exemplos dê uma lida no nosso tutorial do Anki para descobrir como usar os exemplos de maneira muito eficiente. Então vamos aos exemplos:
Joe was just pulling your leg when he said he was going spaghetti picking. Spaghetti doesn't really grow on trees, Sally.
O Joe estava brincando com você quando ele disse que ia colher spaghetti. Spaghetti na verdade não cresce em árvores, sally.
You don't mean that. You're just pulling my leg.
Você não quer dizer isso. Você está só me zoando.
Don't believe him. He's just pulling your leg.
Não acredite nele. Ele está só te zoando.
Is he really angry with me or do you think he's just pulling my leg?
Ele está realmente com raiva de mim ou ele só está me zoando?
The students decided to pull the teacher's leg by telling him that they wanted to have a test.
Os alunos decidiram brincar com o professor falando pra ele que eles queriam ter prova.
"Did you hear that Britney Spears is pregnant again?" "What? Really?" "No, I'm just pulling your leg."
"Você ficou sabendo que a Britney Spears está grávida de novo?" "O que? Sério?" "Não, eu só estou brincando."
You shouldn't pull my leg like that. I thought I was going to have a heart attack.
Você não deveria brincar comigo desse jeito. Eu pensei que eu ia ter um ataque do coração.
Pulling your friend's leg can often lead to your friend being angry with you.
Zoar seus amigos pode geralmente levá-los a ficar com raiva de você.
For a moment I suspected that he was pulling my leg, but a glance at him convinced me otherwise.
Por um momento eu suspeitei que ele estava me zoando, mas uma olhada nele me convenceu ao contrário.
I believed that he was pulling my leg and decided that I didn't need to know any more.
Eu acreditei que ele estava brincando comigo e decidi que eu não precisava saber de mais nada.
Agora é co você, Mãos a obra! Baixe o material de apoio e pratique a expressão até dominá-la. Lembre-se, ao focar no aprendizado da expressão você também estará revisando e aprendendo outras coisas novas dentro das frases. Bons estudos.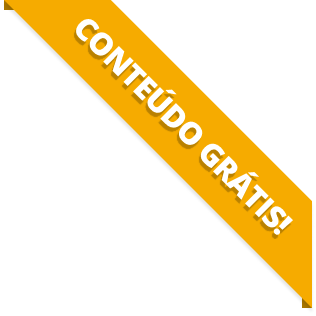 BAIXE O MATERIAL DO POST(PDF+MP3) PARA ESTUDAR QUANDO E COMO QUISER.