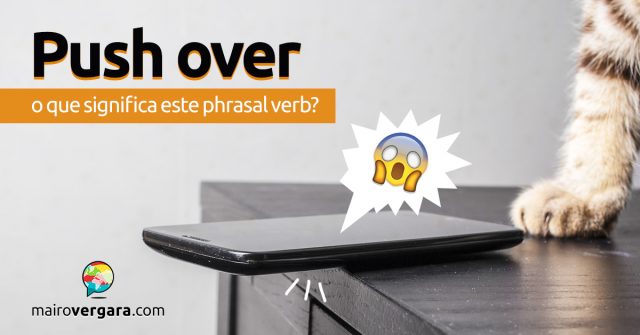 Hoje é dia de vermos um phrasal verb com apenas um sentido: push over. Usamos push over  como empurrar, literalmente. Além disso, temos uma pequena variação no sentido que você irá entender melhor nos exemplos. Não tem segredo para usar esse phrasal verb, mas é bom que você preste atenção aos contextos em que ele é usado, para poder realmente absorver seu sentido. Usando o Anki, ferramenta de repetição espaçada, você consegue organizar e praticar com mais eficácia o inglês. Clique aqui para ler nosso tutorial completo e entender melhor.
Vamos aos exemplos:
When I was walking, I was nearly pushed over by the biker.
Quando eu estava caminhando, eu quase fui empurrado pelo ciclista.
(A ideia aqui é a de ser derrubado pela força do empurrão.)
If you lean on it too much, you are going to push over that plant.
Se você se apoiar demais nisso, você irá empurrar aquela planta.
My brother pushed me over as he ran for the ice cream truck.
Meu irmão me empurrou enquanto corria para o caminhão de sorvete.
("Pushed" é o passado de "push".)
Camilla was pushing over the ladder that fell on top of her.
Camilla estava empurrando a escada que caiu em cima dela.
You might push over that bench if you lean against it like that.
Você pode empurrar aquele banco se você se apoiar nele desse jeito.
You pushed over my beautiful dish and now it's broken!
Você empurrou meu lindo prato e agora ele está quebrado!
I accidentally pushed over the bottle too far and it fell on the floor.
Eu acidentalmente empurrei  a garrafa muito longe e ela caiu no chão.  
Jeri meant to push over Sean so that he could get to the ball first.
Jeri quis empurrar Sean para que pudesse pegar a bola antes.
(Ao pé da letra: Jeri quis empurrar Sean para que ele pudesse chegar até a bola primeiro.)
If you keep pushing me over, I'm going to punch you!
Se você continuar me empurrando, eu vou te socar!
Note nos exemplos a seguir que, apesar de o sentido de push over ainda ser empurrar, a ideia será "empurrar por cima" de algo. Você vai reconhecer essa diferença porque em todos os casos push over necessita de um objeto para fazer sentido na frase. Veja os exemplos:
The man tried to steal my purse, but I pushed him over the railing.
O homem tentou roubar minha bolsa, mas eu empurrei ele por cima do corrimão.
("Pushed him over the railing". Veja que "the railing" é o objeto aqui.)
They lifted me up on their shoulders and pushed me over the wall.
Eles me levantaram em seus ombros e me empurraram por cima do muro.
(Aqui o objeto sobre o qual se empurra por cima é "the wall".)
The convict pushed his buddy over the wall and followed after him.
O condenado empurrou seu colega por cima do muro e seguiu depois dele.
I dare you to push me over that fence!
Eu te desafio a me empurrar por cima daquela cerca!
(E por último, "that fence" é o objeto sobre o qual alguém está sendo empurrado.)
Espero que você tenha gostado de saber um pouco mais sobre o phrasal verb push over e que o incorpore aos seus estudos diários. Comente e compartilhe o post com outros estudantes, para que eles também aumentem seu vocabulário.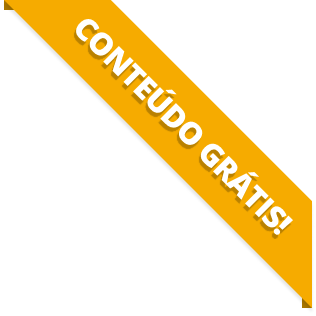 BAIXE O MATERIAL DO POST(PDF+MP3) PARA ESTUDAR QUANDO E COMO QUISER.