Hoje temos um teste. Diga rápido aí se existe alguma diferença entre as seguintes frases:
— Can you put me up for the night?
e
— Can you put up with me for the night?
Dou-lhe 10 segundos para pensar….
Acertou? Existe sim uma diferença, e grande! A primeira frase significa "Você pode me hospedar pela noite?", enquanto que a segunda significa "Você pode me aguentar pela noite?"
Geralmente a primeira pergunta é respondida com mais facilidade! ;P
Put up with já foi examinado aqui no site, então vamos nos limitar a falar de put someone up. Como você pode ver, put someone up significa "hospedar", "acolher", "alojar", ou "acomodar" alguém. Você pode usar put someone up como uma frase completa (I can put you up), ou também pode acrescentar a preposição for e especificar um período qualquer: I can put you up for a week.
No entanto a coisa não acaba por aqui, porque put someone up pode ter um segundo significado — o de "incentivar" ou "persuadir" alguém a fazer alguma coisa, geralmente uma ação considerada errada. Neste caso, você acrescenta a preposição to e especifica qual a ação em questão: they put me up to playing that prank, "me incentivaram a fazer aquela pegadinha".
Vejamos alguns exemplos de ambos os significados. Como sempre, não se esqueça de anotar no Anki e revisar mais tarde!
1 – Put someone up, "hospedar alguém".
Sally is putting me up for the weekend.
A Sally vai me hospedar pelo final de semana.
We're putting up Jen's brother for a couple of weeks while he looks for a new apartment.
Vamos hospedar o irmão do Jen por umas semanas enquanto ele procura um novo apartamento.
The airline offered to put me up at a hotel for the night.
A companhia aérea ofereceu de me hospedar em um hotel pela noite.
Can you put me up for a few days?
Você pode me alojar por alguns dias?
Could you put me up for the night when I come to London?
Você pode me hospedar pela noite quando eu for para Londres?
2 – Put someone up to doing something, "influenciar/convencer alguém a fazer algo" (geralmente algo não muito bom).
He was always putting his younger brother up to playing pranks on other people.
Ele estava sempre convencendo o irmão mais novo a fazer pegadinhas com outras pessoas.
They didn't think of it on their own; someone put them up to it.
Elas não pensaram nisso por conta própria; alguém as convenceu.
No one put me up to it — I just really wanted to get a tattoo.
Ninguém me influenciou — eu só queria mesmo fazer uma tatuagem.
She never stole anything before – maybe her friends put her up to it.
Ela nunca roubou algo antes — talvez os amigos a tenham influenciado.
His friends put him up to the prank.
Os amigos dele o convenceram a fazer a pegadinha.
Nestas últimas frases você vê um exemplo do uso facultativo do verbo: você também poderia dizer… maybe her friends put her up to doing it, ou His friends put him up to doing the prank.
Aliás, com isso chegamos ao final do post de hoje. Espero que tenha gostado!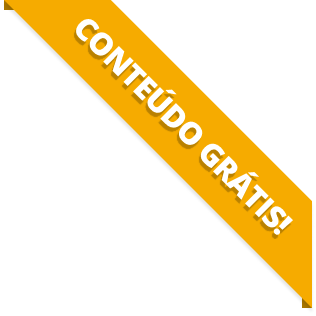 BAIXE O MATERIAL DO POST(PDF+MP3) PARA ESTUDAR QUANDO E COMO QUISER.