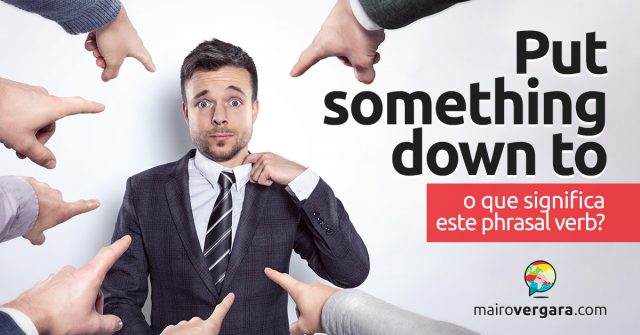 Put down é um phrasal verb que já foi discutido antes aqui no Mairo Vergara – confira aqui. Porém, se há uma coisa que o inglês sabe fazer bem é nos surpreender com novas nuances, detalhes ou até mesmo significados. Assim, acontece que put down pode ter um sentido bem diferente dos dois significados discutidos naquele post – isto é, os de "colocar algo no chão" e de "menosprezar" alguém.
Não, put something down to tem um sentido bem diferente: o de "atribuir" algo a alguma coisa.
O sentido do verbo muda devido ao acréscimo da preposição to, que introduz um segundo objeto à frase. Veja o seguinte exemplo:
I put down his mistake to carelessness.
Eu atribuí o erro dele à falta de atenção.
À preposição down segue-se o objeto direto da frase ("o erro"). To, por sua vez, acrescenta um objeto indireto – a "falta de atenção". Temos assim um phrasal verb muito interessante, que não só usa duas preposições, mas também dois complementos.
Confira alguns exemplos de como usar este verbo, e não se esqueça de anotar ao menos uma frase para as suas revisões no Anki.
You may be a sceptic and put it down to coincidence.
Você pode ser um cético e atribuir isto a uma coincidência.
I'd always put his lack of confidence down to his strange upbringing.
Eu sempre havia atribuído a falta de confiança dele à sua educação estranha.
(Note que upbringing se refere ao jeito de "criar" uma criança, enquanto que education se refere à educação formal, escolar. Confira também o post que escrevemos sobre a diferença entre educate e bring up.)
She did seem rather unhappy, but I just put it down to the pressure she was under at work.
Ela realmente parecia um tanto insatisfeita, mas eu simplesmente atribuí isto à pressão que ela estava sofrendo no trabalho.
I put the children's bad behaviour down to the fact that they were tired.
Eu atribuí o mal comportamento das crianças ao fato de que elas estavam cansadas.
The runner put her leg pain down to simple muscle fatigue, but she was shocked to learn that it was due to deep vein thrombosis.
A corredora atribuiu a dor na perna a uma simples fadiga muscular, mas ficou chocada de descobrir que ela era causada por uma trombose venosa profunda.
I put most of my success down to the excellent teaching I received in secondary school.
Eu atribuo a maior parte do meu sucesso ao ótimo ensino que recebi no ensino médio.
I put his bad humor down to his illness.
Eu atribuí o mal humor dele à doença dele.
We put your failure down to your emotional upset.
Atribuímos o seu erro ao seu transtorno emocional.
I was having difficulty reading, which I put down to the poor light.
Eu estava tendo dificuldade em ler, o que atribuí à luz fraca.
I put his irritability down to tiredness.
Eu atribuí a irritabilidade dele ao cansaço.
Let's put the mistake down to your inexperience and forget about it.
Vamos atribuir o erro à sua inexperiência e esquecer disso.
Útil esse verbo, não é mesmo? Mas lembre-se de que, as mais das vezes, dá para nos virarmos bem sem phrasal verbs. Caso não queira se lembrar de mais um phrasal, você pode se consolar sabendo que tanto to attribute quanto to ascribe servem perfeitamente no lugar de put down to.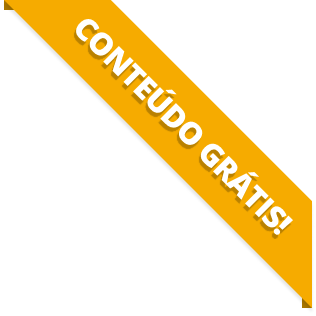 BAIXE O MATERIAL DO POST(PDF+MP3) PARA ESTUDAR QUANDO E COMO QUISER.