Clean e clear podem ser alvos de dúvidas entre alguns estudantes de inglês. Por isso, hoje vamos falar da diferença entre essas duas palavras. Na verdade, se você procurar as duas palavras nos dicionários, pode até encontrar um sentido igual (limpar), mas é mais provável que você encontre outros sentidos que estão associados e por isso causam confusão. Para começar, é importante saber que clean e clear podem ser verbos ou adjetivos. Clean pode também ser um substantivo (limpeza), mas focaremos apenas no adjetivo e no verbo. Lembrando que depois de ler o post, você deve colocar os exemplos no seu Anki e, caso ainda não saiba como essa ferramenta funciona, clique aqui.
Começaremos pelo verbo clean, no sentido de limpar. E é simples como soa: clean é limpar algo sujo, fazer com que algo fique limpo.
I need to clean the carpet.
Eu preciso limpar o carpete.
She cleans and her husband cooks.
Ela limpa e o marido dela cozinha.
They cleaned the fish.
Eles limparam o peixe.
Have you cleaned your teeth?
Você limpou seus dentes?
I spent all day cooking and cleaning.
Eu passei o dia todo cozinhando e limpando.
Agora, vamos ver algumas frases com o adjetivo clean, que quer dizer limpo:
Are your hands clean?
Suas mãos estão limpas?
The hotel was extremely clean.
O hotel estava extremamente limpo.
I can't find a clean shirt.
Eu não consigo encontrar uma camiseta limpa.
Cats are very clean animals.
Gatos são animais muito limpos.
Solar power provides clean energy.
Energia solar fornece energia limpa.
Agora, focaremos no sentido de clear que causa a confusão: limpar. E essa confusão é causada porque clear não tem o sentido de limpar uma sujeira, mas sim limpar uma bagunça, ou seja, liberar, desobstruir:
The police ordered the crowd to clear the area.
A polícia ordenou à multidão para desobstruir/limpar a área.
She cleared a space on the sofa for him to sit down.
Ela liberou espaço no sofá para que ele se sentasse.
It was several hours before the road was cleared after the accident.
Demorou muitas horas antes que a estrada fosse desobstruída/limpa depois do acidente.
She cleared everything in the closet.
Ela limpou/tirou tudo no closet.
I'll clear those books out of the way.
Eu vou limpar/tirar esses livros do caminho.
As frases abaixo tem clear como adjetivo:
The road was clear.
A estrada estava desobstruída/limpa.
All exits must be kept clear of baggage.
Todas as saídas devem ser mantidas limpas/desobstruídas de bagagem.
I always leave my desk clear at the end of the day.
Eu sempre deixo minha mesa limpa no final do dia.
Most roads are now clear of snow.
A maioria das estrada estão agora liberadas da neve.
Para entender melhor a diferença entre clean e clear veja as frases abaixo:
I had cleared my desk before I left.
Eu tinha limpado minha mesa antes de sair.
(Aqui, a pessoa limpou a mesa de coisas, ou seja, tirou as coisas de cima dela.)
I had cleaned my desk before I left.
Eu tinha limpado minha mesa antes de sair.
(Aqui, a pessoa limpou a sujeira que estava na mesa.)
It's your turn to clear the table.
É sua vez de limpar a mesa.
(É a vez da pessoa tirar coisas de cima da mesa.)
It's your turn to clean the table.
É sua vez de limpar a mesa.
(É a vez da pessoa tirar a sujeira da mesa.)
Por fim, se o chão está cheio de coisas, como por exemplo brinquedos e papéis, você clear the floor (limpa o chão). Mas, se o chão está sujo porque alguém derrubou refrigerante nele, por exemplo, então você clean the floor (limpa o chão).
Espero que tenha ficado claro e que você consiga entender a diferença entre clean e clear. Lembre-de de compartilhar o post e comentar, caso tenha gostado.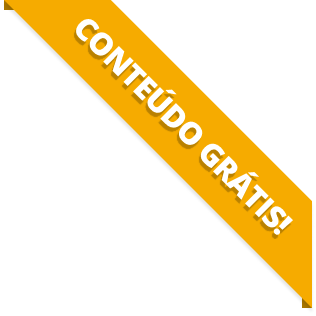 BAIXE O MATERIAL DO POST(PDF+MP3) PARA ESTUDAR QUANDO E COMO QUISER.