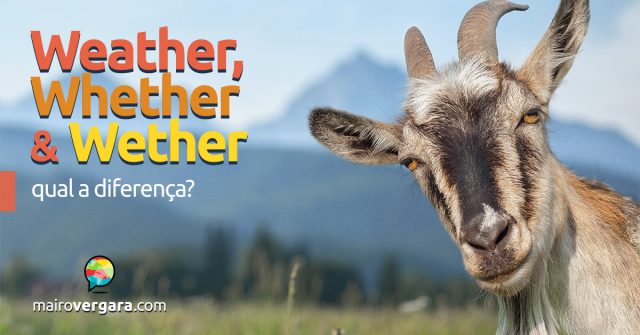 Weather, whether e wether. É nesses momentos que alguns estudantes de inglês querem jogar a toalha. Mas não é nada difícil; basta se acostumar a ver essas palavras usadas corretamente e tudo fica natural. É por isso que o nosso método consiste em dar vários exemplos reais de uso pra você.
As três palavras são radicalmente diferentes. Weather pode significar "tempo", "clima", "condições meteorológicas". Whether equivale às conjunções "se" e "quer". Wether significa apenas "carneiro". A pronúncia delas é virtualmente idêntica, como verá pelas narrações das frases.
Vamos aos exemplos em contexto. Antes, se você não conhece o Anki, confira nosso tutorial desse incrível programa. É a maneira mais efetiva de usar este material e de adquirir vocabulário rapidamente.
Weather
1 – Confira os exemplos de weather, que significa tempo, clima:
If the weather's good, we can go for a walk.
Se o tempo estiver bom, nós podemos ir para uma caminhada.
("'s" é uma contração de "is", que corresponde a "estiver", nesse caso.)
The launch had twice been postponed due to bad weather.
O lançamento havia duas vezes sido adiado devido a condições meteorológicas adversas.
The forecast is for brighter weather after days of rain.
A previsão é de tempo mais limpo, após dias de chuva.
Stone walls provide shelter from wind and weather.
Paredes de pedra proporcionam abrigo do vento e do clima.
We shelter from the weather under a clump of trees.
Nós abrigamo-nos do clima sob um aglomerado de árvores.
Whether
1 – Whether como equivalente de "se" — note que se trata de "se" como conjunção subordinativa alternativa, assim como "quer" (a qual veremos logo em seguida):
He seemed undecided whether to go or stay.
Ele parecia indeciso se ia ou ficava.
("To go or stay" seria "ir ou ficar", porém não é comum usarmos o presente nessa situação, em português.)
I'll see whether she's at home.
Eu vou ver se ela está em casa.
There will also be a referendum on whether or not to have a regional assembly.
Também haverá um referendo sobre se ter ou não uma assembleia regional.
2 – Agora, whether como a conjunção "quer":
I'm going whether you like it or not.
Eu vou, quer você goste ou não.
I have to attend, whether I want to or not.
Eu tenho que comparecer, quer eu queira ou não.
Whether or not it rains, we're going to walk to the theater.
Quer chova ou não, nós vamos andar para o teatro.
Wether
1 – Por fim, temos wether, que significa "carneiro" — especificamente, um que fora castrado:
The system encouraged a change from wethers to ewes.
O sistema encorajou uma mudança de carneiros para ovelhas.
Most adult sheep were wethers raised mainly for wool.
A maior parte dos ovinos eram carneiros criados principalmente para a lã.
We also raise wethers for 4-H projects.
Nós também criamos carneiros para projetos 4-H.
E aí, conseguiu guardar bem as diferenças? Conta para a gente nos comentários. Bons estudos e até a próxima!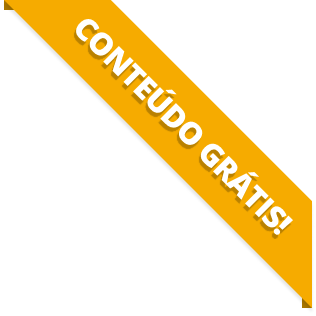 BAIXE O MATERIAL DO POST(PDF+MP3) PARA ESTUDAR QUANDO E COMO QUISER.