Yet, still e already são palavras que muitas vezes causam problemas para estudantes de inglês. O problema fica mais evidente quando a língua materna desses estudantes é, por exemplo, português. No nosso idioma, yet e still podem ser traduzidos como "ainda" e already e yet como "já". Então, nos resta entender como usar cada uma dessas palavras de forma correta, de modo que você não faça mais confusão entre elas. Vamos lá? Não sem antes te lembrar que você precisa colocar os exemplos apresentados no Anki para realmente reter o aprendizado. Clique aqui e leia nosso tutorial completo da ferramenta, caso não saiba como utilizá-la.
Começaremos falando sobre yet, que se refere a uma ação que é esperada no futuro. Yet nunca é usado no passado e geralmente é uma palavra utilizada em sentenças negativas e perguntas e fica, geralmente, no final da frase:
Is it seven o'clock yet?
Já são sete horas?
Is your sister at university yet?
Sua irmã já está na universidade?
Is the report ready yet?
O relatório já está pronto?
I haven't decided where to stay yet.
Eu não decidi onde ficar ainda.
She didn't send the email yet.
Ela não enviou o e-mail ainda.
Mary can't go home yet, she hasn't finished her work.
Mary não pode ir para casa ainda, ela não terminou seu trabalho.
Percebeu a diferença de uso nas perguntas e nas frases negativas? Quando perguntamos algo com yet, traduzimos por "já". Em sentenças negativas, traduzimos yet por "ainda". Veja abaixo dois exemplos de perguntas, uma na afirmativa e uma na negativa, e como a tradução de yet muda por causa disso:
Has your mother told you yet? We're moving to Alaska!
Sua mãe já te contou? Nós estamos nos mudando para o Alasca!
Hasn't your mother told you yet? We're moving to Alaska!
Sua mãe ainda não te contou? Nós estamos mudando para o Alasca!
Existe um caso onde usamos a palavra yet em sentenças afirmativas: quando a usamos no sentido de still (que veremos logo abaixo). Este caso, formal e quase nunca utilizado, trata-se da expressão have yet to do something. Aqui  yet não fica no final da frase e passa a ideia de que uma ação ainda não acabou ou não aconteceu. Abaixo você verá uma frase de exemplo nesse formato e depois duas frases com o mesmo sentido, porém usando yet e still da forma adequada e mais comum (fora da expressão). Veja:
We have yet to hear the big news from Aunt Martha.
Nós ainda temos que ouvir as novidade da tia Martha.
We haven't heard the big news from Aunt Martha yet.
Nós não ouvimos as novidades da tia Marta ainda.
We are still waiting to hear the big news from Aunt Martha.
Nós ainda estamos esperando ouvir as novidades da tia Martha.
I have yet to watch the new James Bond movie.
Eu ainda tenho que assistir o novo filme do James Bond.
I haven't yet watched the new James Bond movie.
Eu ainda não assisti o novo filme do James Bond.
I still didn't watch the new James Bond movie.
Eu ainda não assisti o novo filme do James Bond.
E já que começamos a falar sobre a palavra still, vamos ver alguns exemplos dessa palavra que pode ser traduzida por "ainda". Still é usada para dizer que uma ação ou situação continua até o presente, porque ainda não acabou. Muitas vezes se refere a algo acontecendo por mais tempo do que o previsto. Still é usada em sentenças afirmativas ou em perguntas:
I am still waiting.
Eu ainda estou esperando.
The children still enjoy playing games.
As crianças ainda gostam de jogar jogos.
They are still living in Canada.
Eles ainda estão morando no Canadá.
Do you still live with your parents?
Você ainda mora com seus pais?
Is it still snowing?
Ainda está nevando?
Perceba que nas frases acima, still fica antes do verbo principal na frase. Quando esse verbo principal é o to be (is, are, am, was, were, etc.), still vem depois do verbo:
Her grandfather is still alive.
O avô dela ainda está vivo.
They were still unhappy.
Eles ainda estavam infelizes.
Are you still angry with your partner?
Você ainda está bravo com seu parceiro?
Agora que já entendemos yet e still, falta falarmos da palavra already, que é usada para para nos referirmos a ações que aconteceram antes do esperado. Already está em frases afirmativas ou em interrogativas, mas raramente em negativas:
There are already ten people here.
Já tem dez pessoas aqui.
I already know what I'm going to buy you for your birthday.
Eu já sei o que eu vou comprar para você para seu aniversário.
Veja que nas frases afirmativas already fica logo antes do verbo. Em interrogativas, logo depois do sujeito:
Is Mary already here? She must have driven very fast to get here before me.
A Mary já está aqui? Ela deve ter dirigido muito rápido para chegar aqui antes de mim.
How does he already have the answers to tomorrow's test?
Como ele já tem as respostas para o teste de amanhã?
Comumente, already é usado em sentenças usando o present perfect. Perceba que neste caso, already vem entre o verbo auxiliar have e o verbo no particípio:
The movie has already started.
O filme já começou.
Have they already obtained their visas?
Eles já conseguiram seu visto?
They've already seen "Spiderman 15" and really don't want to see it again.
Eles já viram "Homem-aranha 15" e realmente não querem ver novamente.
Vamos então recapitular os principais pontos de yet, still e already:
Yet: usado para perguntar se algo já aconteceu ou para dizer que algo ainda não aconteceu.
Have the test results arrived yet?
Os resultados do teste já chegaram?
I haven't done my homework yet.
Eu ainda não fiz minha lição de casa.
Still: usado para falarmos sobre situações que que continuam até o presente
I still live in Brazil.
Eu ainda moro no Brazil.
Already: usado quando falamos de uma ação que aconteceu antes do esperado.
I have just finished lunch but I am already hungry.
Eu acabei de almoçar mas eu ainda/já estou com fome.
Acredito que com os exemplos passados no post e com um pouco de dedicação, você conseguirá utilizar as palavras yet, still e already corretamente. Se tiver algum comentário ou sugestão, escreva para a gente nos comentários e, caso tenha gostado do post, compartilhe-o nas suas redes sociais.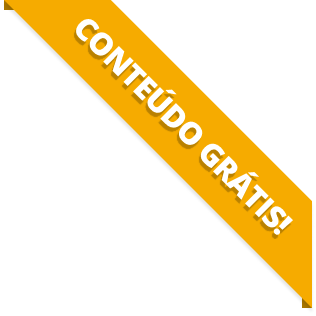 BAIXE O MATERIAL DO POST(PDF+MP3) PARA ESTUDAR QUANDO E COMO QUISER.