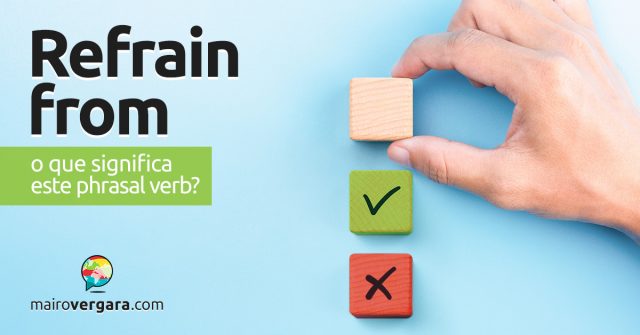 Toda sociedade tem suas regras, o que significa que há certas coisas que não podemos fazer em determinadas situações. Por exemplo, não podemos conversar alto em uma biblioteca ou fumar em alguns locais fechados.
Além disso, nosso próprio bom senso nos impede de fazer certas coisas, não é mesmo? É sobre esse ato de refrear-se de fazer algo que falaremos hoje.
O phrasal verb refrain from significa "abster-se de", ou seja, conscientemente não fazer algo por aquilo ser proibido ou porque sua própria consciência lhe indica que essa é a melhor maneira de agir.
O que acha de vermos algumas frases com refrain from? Vamos lá:
Please refrain from swearing.
Por favor, abstenha-se de falar palavrão.
I ask everyone to refrain from asking questions until the end of the presentation.
Eu peço que todos se abstenham de fazer perguntas até o fim da apresentação.
Please refrain from talking while you are in the library.
Por favor, abstenha-se de conversar enquanto estiver na biblioteca.
I wish you would refrain from shouting.
Eu gostaria que você se abstivesse de gritar.
(Leia o post Qual a diferença entre Shout, Scream e Yell?)
All passengers must refrain from smoking during the flight.
Todos os passageiros devem se abster de fumar durante o voo.
She was on a diet and refrained from having dessert.
Ela estava de dieta e se absteve de comer sobremesa.
He refrained from hitting him back.
Ele se absteve de bater nele de volta.
We refrained from talking until we knew that it was safe.
Nós nos abstivemos de conversar até sabermos que era seguro.
(Leia o post Qual a diferença entre Until e As Far As?)
The sign on the wall said: "Please refrain from smoking."
O aviso na parede dizia: "Por favor, abstenha-se de fumar."
Please refrain from talking during the lecture.
Por favor, abstenha-se de conversar durante a palestra.
Gostou de aprender sobre refrain from? Então, ficará feliz de saber que temos posts aqui no site sobre mais de 600 phrasal verbs! Aprender sobre eles é essencial para o domínio da língua inglesa, então fique à vontade para ler quantos artigos quiser!
Ah, e não esqueça de ir acrescentando o novo vocabulário que aprender no seu Anki. See you next time!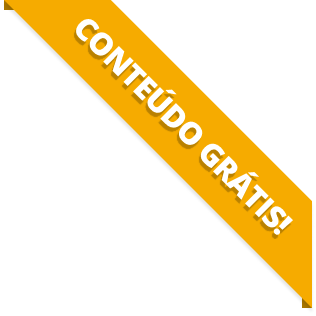 BAIXE O MATERIAL DO POST(PDF+MP3) PARA ESTUDAR QUANDO E COMO QUISER.