Em inglês, existem três palavras que podem ser traduzidas por gritar: shout, scream e yell. Mas se essas três palavras tem a mesma tradução, como saber quando usar cada uma? É isso que vamos abordar nesse post. Lembrando que ele estará recheado de exemplos para você colocar no seu Anki e praticar bastante. Caiu de paraquedas e não sabe o que é Anki? Clique aqui para ler nosso post completo dessa ferramenta de repetição espaçada gratuita.
Como falei antes, as palavras shout, scream e yell podem ser traduzidas por gritar. Mas há algumas nuances que diferenciam essas três palavras. Começaremos falando sobre shout, que seria gritar num sentido mais neutro. Muitas vezes usamos shout sem uma emoção em particular ou sem demonstrar uma intenção:
He noticed her keys on the table. She had just left. He stuck his head out of the window and shouted "you forgot your keys".
Ele percebeu as chaves dela na mesa. Ela tinha acabado de sair. Ele colocou a cabeça para fora da janela e gritou: você esqueceu suas chaves.
"It's so noisy in here!" he shouted.
"Está tão barulhento aqui!", ele gritou.
We shouted across to the driver to tell him to switch off the engine.
Nós gritamos para o motorista para falar para ele desligar o motor.
Don't shout at me.
Não grite comigo.
There's no need to shout when you're in class.
Não há necessidade de gritar quando você está na aula.
'I want to go now,' Danny shouted at the top of his voice.
Eu quero ir agora!, Danny gritou no alto de sua voz.
Agora, vamos falar de scream. Bem, alguém aí se lembra do filme "Pânico", que fez sucesso nos anos 90? Então, em inglês o título dele em inglês é scream. Scream é gritar de forma angustiada, sofrida ou emocional, um berro. Esse verbo tende a ser usado como algo mais desesperado, com medo, raiva, pânico ou alguma outra emoção forte.
She screamed out in pain.
Ela gritou/berrou de dor.
'How can you do this to me?', he screamed.
"Como você pode fazer isso comigo?", ele berrou.
The crowd screamed with excitement.
A multidão gritou com entusiasmo.
He was dragged, kicking and screaming, from the room.
Ele foi arrastado, chutando e berrando, para fora do quarto.
'I hate you!' she screamed.
"Eu te odeio", ela gritou.
We could hear the passengers screaming in terror.
Nós conseguíamos ouvir os passageiros berrando de terror.
I felt like screaming at him.
Eu tinha vontade de gritar com ele.
Por último, temos o verbo yell, que é similar a shout, mas geralmente é usado para enfatizar algo ou chamar a atenção, como você vê nos exemplos abaixo:
Another car passed by. The dog started barking yet again. 'Shut that dog up!', the man yelled.
Outro carro passou. O cachorro começou a latir novamente. "Cale a boca daquele cachorro!", gritou o homem.
We saw people yelling for help.
Nós vimos pessoas gritando por ajuda.
Stop yelling at me!
Pare de gritar comigo!
'Watch out!,' Victor yelled.
"Cuidado!", Victor gritou.
Her husband was yelling at her.
O marido dela estava gritando com ela.
Saiba que até nativos se complicam em explicar a diferença entre shout, scream e yell pois são nuances do idioma, que devem ser mais absorvidas com o tempo e o uso da língua do que aprendidas na teoria. Por isso, é importante que você pegue os exemplos acima e coloque no Anki, para poder absorver realmente quando usar shout, scream e yell. Se gostou do post, comente e compartilhe.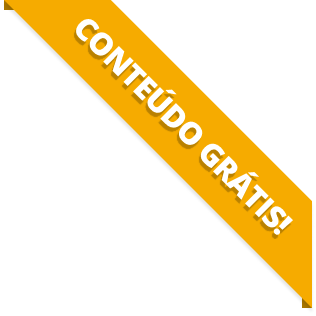 BAIXE O MATERIAL DO POST(PDF+MP3) PARA ESTUDAR QUANDO E COMO QUISER.