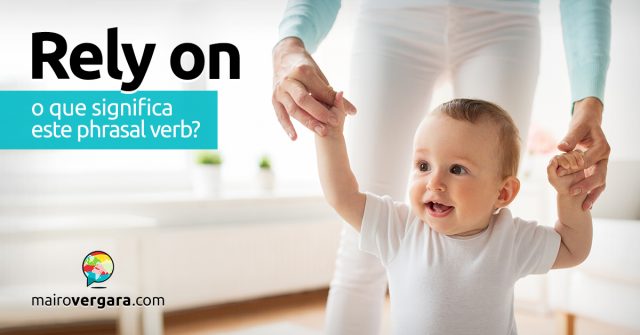 Sabe aquela pessoa que sempre está ali quando você precisa dela e em quem você pode confiar totalmente? Hoje aprenderemos um phrasal verb que descreve essa confiança: rely on.
Rely on pode ter basicamente dois significados: 1) contar com alguém ou 2) depender de alguém.
Vejamos exemplos de frases com cada um destes dois sentidos.
1 – Primeiro, veja rely on significando "contar com" alguém:
I know I can rely on you to help me.
Eu sei que posso contar com você para me ajudar.
She is someone you can really rely on when things get rough.
Ela é alguém com quem você pode realmente contar quando as coisas ficam difíceis.
Don't rely on finding me here when you get back.
Não conte com me encontrar aqui quando você voltar.
You can rely on his discretion.
Você pode contar com a discrição dele.
I know I can rely on you to sort it out.
Eu sei que posso contar com você para resolver isso.
(Sort out é um phrasal verb que pode significar "resolver" e pelo menos mais três outras coisas. Leia o post para conferir.)
British weather can never be relied on – it's always changing.
Não se pode nunca contar com o clima britânico – ele está sempre mudando.
Can we confidently rely on him to get the job done?
Nós podemos seguramente contar com ele para concluir o trabalho?
One of the good things about her is that you can always rely on her unfailing enthusiasm.
Uma das coisas boas a respeito dela é que você pode sempre contar com seu entusiasmo infalível.
The most advanced diabetes sensor relies on tiny needles that pierce the skin to monitor blood glucose.
O sensor de diabetes mais avançado conta com minúsculas agulhas que furam sua pele para monitorar a glicose no sangue.
My brother can help. At least we can rely on him.
Meu irmão pode ajudar. Pelo menos nós podemos contar com ele.
Sometimes you just have to rely on your own judgment.
Às vezes você deve simplesmente confiar em seu próprio julgamento.
I'm relying on the garage to fix the car by tomorrow.
Eu estou contando com a oficina para consertar o carro até amanhã.
2 – Vejamos agora rely on com o sentido de "depender" de algo ou alguém:
They relied heavily on the advice of their advisors.
Eles dependiam fortemente do conselho de seus conselheiros.
Elderly parents often rely on their adult children.
Pais idosos com frequência dependem de seus filhos adultos.
We rely too much on our cars.
Nós dependemos demais de nossos carros.
The success of this project relies on everyone making an effort.
O sucesso desse projeto depende de todos fazerem um esforço.
The school has to rely on the good will of the parents to help it raise money.
A escola tem de depender da boa vontade dos pais para ajudá-la a arrecadar dinheiro.
When you two are apart you rely so heavily on the phone!
Quando vocês dois estão separados, vocês dependem tão fortemente do telefone!
She relies solely on government subsidies to survive.
Ela depende exclusivamente de subsídios do governo para sobreviver.
I would be concerned if I was a producer relying on that market.
Eu estaria preocupado se eu fosse um produtor dependendo daquele mercado.
The nonprofit groups are relying now on donors and landlords to raise the money needed for rent.
Os grupos sem fins lucrativos estão agora dependendo de doadores e proprietários para arrecadar o dinheiro necessário para o aluguel.
That industry relies heavily on government contracts.
Aquela indústria depende fortemente de contratos governamentais.
The museum relies on voluntary donations to keep open.
O museu depende de donativos voluntários para continuar aberto.
Hoje você aprendeu o phrasal verb rely on. Adicione ele a um flashcard do Anki para incorporá-lo ao seu vocabulário.
Deixe seu comentário sobre o que está achando dos nossos posts ou com alguma sugestão para os próximos. We rely on your feedback! See you next time!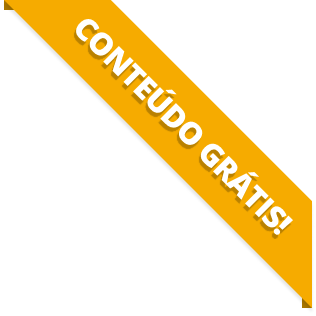 BAIXE O MATERIAL DO POST(PDF+MP3) PARA ESTUDAR QUANDO E COMO QUISER.