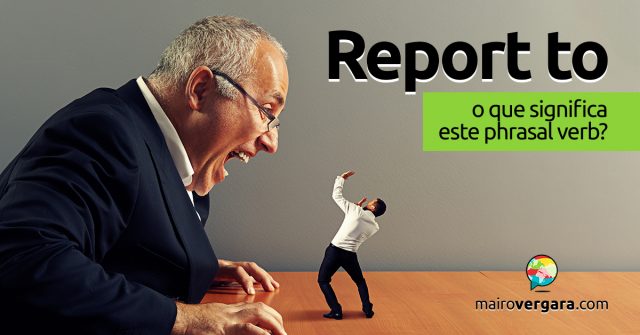 Você sabia que temos mais de 800 posts sobre phrasal verbs aqui no site? Mas, como conhecimento nunca é demais, aqui está mais um! Dessa vez, aprenderemos sobre report to. Você sabe o que significa este phrasal verb?
Report to costuma ser usado no sentido de "reportar-se a" uma pessoa com um cargo superior na empresa, ou seja, prestar contas.
Além disso, report to pode significar "relatar" ou "apresentar-se a" alguém ou a algum lugar.
Abaixo, veja frases com report to e depois acrescente mais esse phrasal verb ao seu Anki!
1 – Comecemos vendo report to significando "reportar-se a":
She reports to the president of the company.
Ela se reporta ao presidente da empresa.
You will report directly to the boss.
Você se reportará diretamente ao chefe.
He will report directly to the chief executive.
Ele se reportará diretamente ao diretor executivo.
He will report to Greg Carr, Boston Technology's chief executive.
Ele se reportará ao Greg Carr, o diretor executivo da Boston Technology.
Following his promotion, he will report directly to the chairman.
Após a sua promoção, ele se reportará diretamente ao presidente.
With all due respect, I report to the president and no one else.
Com todo o respeito, eu me reporto ao presidente e a mais ninguém.
You will henceforth report to the company's global headquarters in Detroit.
A partir de agora, você se reportará à sede mundial da empresa, em Detroit.
2 – Agora, veja report to no sentido de "relatar":
Please report the results to the supervisor.
Por favor, relate os resultados ao supervisor.
We are going to report our findings to the board of directors next week.
Nós iremos relatar as nossas descobertas à diretoria na semana que vem.
Please report such complaints to the HR department.
Por favor, relate tais reclamações ao departamento de RH.
3 – Por último, veja report to significando "apresentar-se a" alguém ou "apresentar-se em" algum lugar:
I have to report to my parole officer every Friday afternoon.
Eu preciso me apresentar ao meu agente da condicional toda sexta-feira à tarde.
(Leia o post Estruturas do Inglês: Dias da Semana)
You must report to me for duty at noon.
Você precisa se apresentar a mim para o trabalho ao meio-dia.
They told me to report to this office at this time.
Eles me disseram para me apresentar nesse escritório nessa hora.
Please report to that building tomorrow to renew your work permit.
Por favor, apresente-se naquele prédio amanhã para renovar a sua permissão de trabalho.
Legal, agora você já sabe tudo sobre o phrasal verb report to! Mas o que você pode fazer para não se esquecer do vocabulário que aprende? Uma ótima ideia é usar o Anki, uma ferramenta gratuita de memorização. Aprenda a usá-la conferindo ao nosso tutorial completo. See you next time!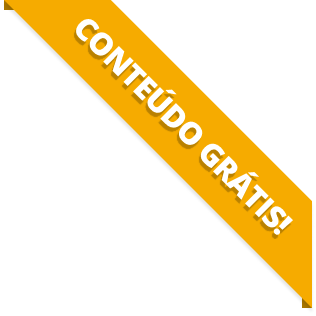 BAIXE O MATERIAL DO POST(PDF+MP3) PARA ESTUDAR QUANDO E COMO QUISER.