Root for é um phrasal verb bastante simples. Ele tem apenas um significado: "torcer por" algo, como um time, uma causa etc. Como pode notar, isso não tem relação nenhuma com o significado do verbo root, que é "enraizar". Vários phrasal verbs apresentam essa característica; por isso, sempre os enxergue como algo independente do verbo que os compõem.
Vamos aos exemplos de root for em contexto? Lembre-se de usar o Anki para revisar estas frases e desenvolver seu vocabulário com consistência. Veja nosso tutorial completo do Anki, caso ainda não o conheça.
They always root for the home team.
Eles sempre torcem para o time da casa.
We all rooted for our school's football team.
Nós todos torcemos pelo time de futebol da nossa escola.
I'm sure you'll win. Everyone's rooting for you.
Eu estou certo de que você vai vencer. Todos estão torcendo por você.
The whole group will be rooting for him.
O grupo inteiro vai estar torcendo por ele.
Good luck on your upcoming show. Remember that we're all rooting for you.
Boa sorte no seu próximo show. Lembre-se de que nós estamos todos torcendo por você.
The whole of this club is rooting for him.
A totalidade deste clube está torcendo por ele.
I've always rooted for the company to succeed.
Eu sempre torci para que a empresa seja bem-sucedida.
As the crowd applauds, you can't help rooting for him, too.
Enquanto a multidão aplaude, você não consegue evitar torcer por ele, também.
(Veja nosso post sobre a expressão "can't help but".)
So, rooting for a team becomes a display of patriotism.
Então, torcer por um time torna-se uma manifestação de patriotismo.
The room exploded with shouts and cheers as people rooted for their favorite.
A sala explodiu com gritos e encorajamento, enquanto as pessoas torciam por seu favorito.
The crowds have been large, with the vast majority of the fans rooting for Mexico.
As multidões têm sido grandes, com a vasta maioria dos fãs torcendo pelo México.
His whole hometown was rooting for him as he made his professional boxing debut on live television.
A cidade natal dele inteira estava torcendo por ele, enquanto ele fazia sua estreia no boxe profissional, na televisão ao vivo.
Gostou de conhecer o phrasal verb root for? Então compartilhe o post. Agora é só usar o Anki para fixar o assunto. Até a próxima!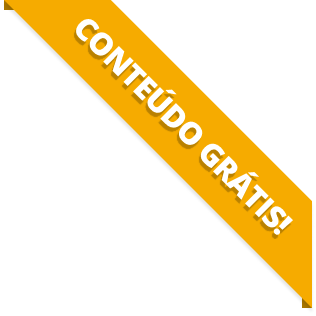 BAIXE O MATERIAL DO POST(PDF+MP3) PARA ESTUDAR QUANDO E COMO QUISER.