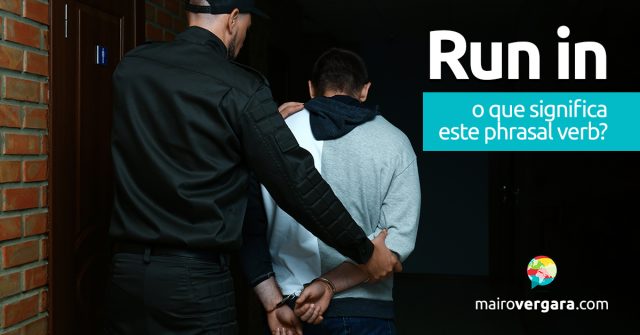 Embora o verbo to run signifique muito claramente "correr", ele raramente mantém esse sentido quando usado juntamente com uma preposição, formando um dos famosos phrasal verbs. Run in é um bom exemplo disso, pois como você logo vai ver nenhum dos sentidos abaixo engloba qualquer tipo de corrida.
1 – Um dos significados mais comuns de run in é o de um policial "prender" alguém ou "levá-lo para a delegacia":
The cop ran George in so they could question him extensively.
O policial levou George para a delegacia para que pudessem questioná-lo extensivamente.
They ran her in to protect her from the rioters.
Eles a levaram para a delegacia para protegê-la dos agitadores.
The police were going to run him in, but he got away.
A polícia ia prendê-lo, mas ele escapou.
The cops ran him in to protect him from a hit by the Mafia.
Os policiais o levaram para a delegacia a fim de protegê-lo de um ataque da Máfia.
2 – Run in pode ser usado em frases como it runs in the family – "é coisa de família" ou "está no sangue":
Weight problems run in my family.
Problemas de peso estão na minha família.
Artistic ability runs in the family – in 1974 Sarah won the same competition.
A habilidade artística está no sangue – em 1974, Sarah ganhou a mesma competição.
The allergy runs in her family.
A alergia é de família.
3 – Run in também pode significar "passar rapidamente" em um lugar ("dar uma passada") ou "levar algo (rapidamente)" para um lugar.
I have to run my car in for an oil change.
Tenho de levar meu carro para trocar o óleo.
I will run in the truck for the mechanic to take a look at it.
Vou levar o caminhão para o mecânico dar uma olhada.
If I have time, I'll run in to see Aunt Mary.
Se eu tiver tempo, vou dar uma passada para ver a tia Mary.
4 – Finalmente, quando usado em relação a um trecho de um livro, revista, etc., run in significa "estender-se" ou "ser incluído":
Quotes like this should only run in if they are two or three sentences long.
Citações como esta só devem ser incluídas se tiverem duas ou três sentenças.
This paragraph is way too long — it runs in for three full pages! I felt totally lost by the time I got to the end of it.
Este parágrafo é longo demais – ele se estende por três páginas inteiras! Eu me senti totalmente perdido quando cheguei ao fim dele.
(Note o uso de way para enfatizar too long. Nesse caso, way significa o mesmo que much.)
The quote runs in for too long and distracts the reader's attention.
A citação se estende demais e distrai a atenção do leitor.
That's it for today! See you next time 🙂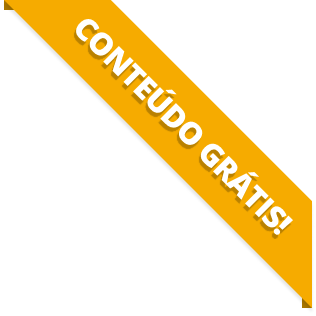 BAIXE O MATERIAL DO POST(PDF+MP3) PARA ESTUDAR QUANDO E COMO QUISER.