Se você tem o (excelente) hábito de assistir a filmes e séries em inglês, já deve ter ouvido esse phrasal verb muitas vezes. Screw up é muito usado em situações informais e significa "estragar tudo", "vacilar" ou "pisar na bola".
Esse versátil phrasal verb pode se transformar em um adjetivo (screwed up), que descreve alguém emocionalmente "arruinado", ou pode ainda virar um substantivo se você acrescentar um hífen: screw-up, que se refere a alguém "fracassado" ou ainda a um "erro".
Que tal vermos algumas frases com este phrasal verb para aprendermos a usá-lo? Depois de ler este post, não esqueça de incluí-lo em um flashcard do Anki. Ainda não conhece essa ótima ferramenta de revisão? Então confira o nosso tutorial completo do Anki.
1 – Comecemos com o phrasal verb screw up no sentido de "estragar" ou "estragar tudo". Lembre-se que o passado de screw é screwed:
I really screwed up this time, didn't I?
Eu realmente estraguei tudo desta vez, não é?
Try again and don't screw it up this time.
Tente de novo e não estrague tudo desta vez.
I'm sorry, I really screwed up. Please forgive me!
Desculpe-me, eu realmente estraguei tudo. Por favor, me perdoe!
Wow, it looks like they really screwed up this time.
Uau, parece que eles realmente estragaram tudo desta vez.
He made a bad decision that screwed up his entire life.
Ele tomou uma decisão ruim que estragou a vida inteira dele.
Get out! Haven't you screwed things up enough already?
Saia daqui! Você já não estragou as coisas o suficiente?
I can't believe you screwed that deal up!
Eu não acredito que você estragou aquele negócio!
I screwed up my computer somehow – could you come take a look at it?
Eu estraguei meu computador de alguma forma – você poderia vir dar uma olhada nele?
His complaints screwed up the evening, but she forgave him later.
As reclamações dele estragaram a noite, mas ela o perdoou depois.
2 – Screw up também pode significar "acabar" com alguém, no sentido de um acontecimento afetar emocionalmente a pessoa a ponto de causar um dano permanente.
Living with abusive parents really screwed him up.
Morar com pais abusivos realmente acabou com ele.
The divorce screwed me up for a long time.
O divórcio acabou comigo por muito tempo.
Her mother's death really screwed her up.
A morte da mãe dela realmente acabou com ela.
Losing your job can really screw you up.
Perder seu emprego pode de fato acabar com você.
Divorce doesn't have to screw your children up.
O divórcio não precisa acabar com seus filhos.
3 – Veja agora o adjetivo screwed up, que significa "arruinado":
He was really screwed up, with several emotional problems.
Ele estava realmente arruinado, com vários problemas emocionais.
Both of us are screwed up, neither of us able to live in the real world.
Nós estamos ambos arruinados, nenhum de nós capaz de viver no mundo real.
It's all screwed up, Angela. It's all a mess.
Está tudo arruinado, Angela. Está tudo uma bagunça.
How many screwed up adults are there now whose parents stayed together for the children's sake?
Quantos adultos arruinados existem por aí cujos pais permaneceram juntos pelo bem dos filhos?
Your schedule is completely screwed up. Let's do it again.
Sua agenda está completamente arruinada. Vamos fazê-la de novo.
4 – Ainda existe o substantivo screw-up, com hífen, que se refere a alguém "fracassado" ou à uma situação que não deu certo, um "erro":
I can't believe she married such a screw-up like that.
Eu não consigo acreditar que ela se casou com um fracassado desses.
She's a screw-up who can't hold down a job.
Ela é uma fracassada que não consegue manter um emprego.
If you treat someone like a screw-up their entire life, they're going to eventually become one.
Se você tratar alguém como um fracassado por toda a sua vida, ele consequentemente se tornará um.
One more screw-up like that and you're fired.
Mais um erro desses e você está demitido.
There's been a screw-up with our hotel reservation.
Houve um erro com nossa reserva de hotel.
I don't care whose screw-up it was — just fix it!
Eu não me importo com de quem foi o erro – apenas o conserte!
Someone is going to pay for this major screw-up.
Alguém irá pagar por esse enorme erro.
O que achou de aprender sobre o phrasal verb screw up e suas variações? Apenas lembre-se de que se trata de uma expressão informal e que pode ser considerada desrespeitosa por alguns, ok? Portanto, a use com sabedoria.
Quer aprender outra maneira de dizer "pisar na bola" em inglês? Então leia o post Drop the ball, o que significa esta expressão?. See you next time!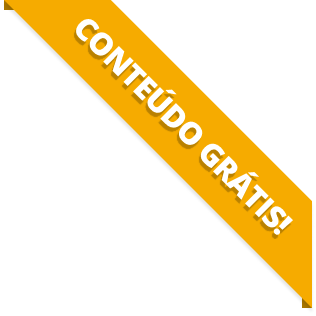 BAIXE O MATERIAL DO POST(PDF+MP3) PARA ESTUDAR QUANDO E COMO QUISER.