O phrasal verb que veremos hoje tem quatro sentidos diferentes, mas todos eles envolvem mais ou menos a mesma ideia. Quer ver? O primeiro sentido de send off é enviar algo, geralmente pelo correio e o segundo é enviar ou mandar alguém para algum lugar. O terceiro sentido de send off é expulsar um jogador de um jogo e, finalmente, o quarto sentido é despedir-se de alguém. Abaixo, você verá vários exemplos de send off e poderá entender como usar esse phrasal verb na prática. E para que você não esqueça como usar essa expressão, recomendo que você clique aqui e leia nosso tutorial completo do Anki e entenda como tirar o melhor proveito dessa ferramenta de repetição espaçada.
Vamos aos exemplos:
1 – Send off no sentido de enviar algo pelo correio:
I'm going to send off the package tomorrow morning.
Eu vou enviar o pacote amanhã de manhã.
If you'll send off those letters today, they will arrive by Friday.
Se você enviar aquelas cartas hoje, elas chegarão até sexta-feira.
Shelly is sending off the invitations to all her friends.
Shelly está enviando os convites para todos seus amigos.
I sent off a letter to the editor about the new column yesterday.
Eu enviei uma carta ao editor sobre a nova coluna ontem.
("Sent" é o passado de "send".)
2 – Send off como mandar alguém para algum lugar:
We sent off our kids to sports camp this summer.
Nós mandamos nossos filhos ao acampamento de esportes esse verão.
I sent her off to the principal's office for a punishment.
Eu a mandei ao escritório do diretor para um castigo.
My boss sent me off on a work trip to New York.
Meu chefe me mandou para Nova Iorque em uma viagem de negócios.
Gina was sent off to prison after she committed the crime.
Gina foi enviada à prisão depois que ela cometeu o crime.
3 – Send off no sentido de expulsar um jogador de um jogo:
The referee sent off both players for fighting during the match.
O juiz expulsou ambos os jogadores por brigar durante o jogo.
Arguing with the umpire will get you sent off.
Discutir com o árbitro vai fazer você ser expulso.
I was sent off after I had one too many fouls during the game.
Eu fui expulso depois que eu tive faltas demais durante o jogo.
The crowd cheered when their best player was sent off.
A multidão vibrou quando seu melhor jogador foi expulso.
4 – Send off no sentido de despedir-se de alguém:
When I retired, my coworkers sent me off with a big party.Quando eu me aposentei, meus colegas de trabalho se despediram de mim com uma grande festa.
A crowd gathered at the train station to send off the politician.
Uma multidão se reuniu na estação de trem para se despedir do político.
A great crowd was at the airport to send the football team off.
Uma grande multidão estava no aeroporto para se despedir do time de futebol.
Agora que você já leu o post com todos os exemplos de send off , já pode inclui-los no Anki e comentar o que achou desse phrasal verb. Se gostou, compartilhe!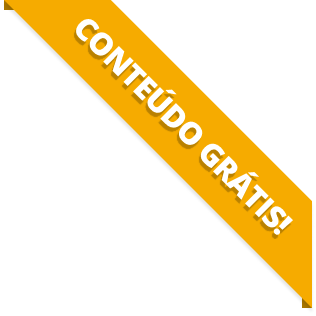 BAIXE O MATERIAL DO POST(PDF+MP3) PARA ESTUDAR QUANDO E COMO QUISER.