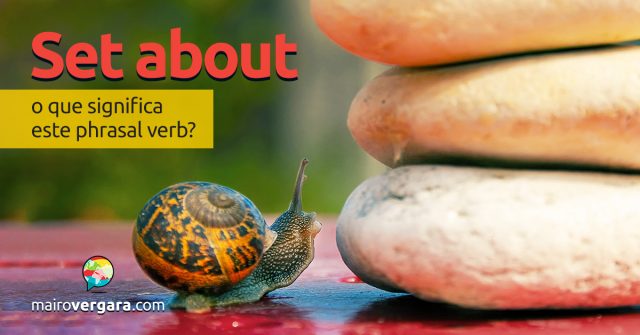 Vamos direto ao ponto, já que set about tem apenas um sentido: começar a fazer algo, principalmente com determinação ou entusiasmo. De uma maneira mais informal, podemos traduzir set about por lançar-se em alguma atividade.
Mesmo sendo simples de entender, não quer dizer que você não precise estudar o phrasal verb. Qualquer nova expressão é uma oportunidade de aprender coisas novas, mas também de revisar o que você já sabia. Por isso, indico o uso do Anki para essas revisões. Clique aqui para ler nosso tutorial completo da ferramenta.
She set about the problem with her usual energy.
Ela "lançou-se" no problema com sua energia usual.
Donaghue set about resolving the problem of rehousing the victims.
Donaghue começou a resolver o problema de realojar as vítimas.
Beall has set about the delicate task of getting the companies to work together.
Beall começou a delicada tarefa de reunir as empresas para trabalharem juntas.
After putting up the tent, she set about making a fire.
Depois de armar a barraca, ela começou a fazer fogo.
I bought a computer, got a book of instructions, and set about to learn how to use it.
Eu comprei um computador, consegui um manual de instruções e comecei a aprender como usá-lo.
How do we set about solving this puzzle?
Como nós começamos a resolver esse quebra-cabeças?
After collecting sticks, the campers set about building a fire.
Depois de coletar gravetos, os campistas começaram a fazer fogo.
She set about the business of cleaning the house.
Ela "lançou-se"no negócio de limpar a casa.
We need to set about finding a solution.
Nós precisamos começar a encontrar uma solução.
I tried to apologize, but I think I set about it the wrong way.
Eu tentei me desculpar, mas eu acho que eu comecei da maneira errada.
Comente conosco o que achou do phrasal verb set about e compartilhe o post com outros estudantes de inglês.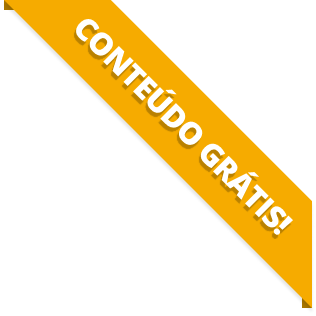 BAIXE O MATERIAL DO POST(PDF+MP3) PARA ESTUDAR QUANDO E COMO QUISER.