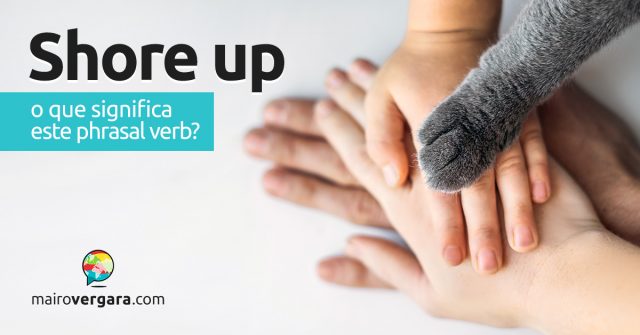 Você provavelmente conhece a palavra shore, que geralmente quer dizer "praia" ou "costa". Mas já viu o uso do verbo to shore ou to shore up? De origem incerta, shore up não tem, neste caso, nada a ver com praias ou mares: seu significado é "escorar" uma fundação qualquer, ou seja, "suportar por meio de escoras/estacas". É aquilo que você faz quando mora na Flórida, antes de um possível tornado: coloca sacos de areia junto a suas paredes e prega tábuas de madeira por trás das janelas. Shore up.
Mas como acontece quase que invariavelmente, o verbo também adquiriu um sentido figurado; o de "suportar" uma pessoa ou instituição que esteja em situação difícil. Neste caso, shore up pode ser "dar apoio" ou "amparar" uma pessoa emocionalmente abalada, ou ainda "fornecer ajuda" a uma empresa em perigo de falência.
Com as frases abaixo você logo "pega" o sentido do verbo. Depois, é só anotar lá no seu Anki o novo phrasal verb e dar-se um biscoito de prêmio por seu esforço.
1 – Primeiro o sentido literal, "escorar" (sustentar, apoiar, amparar).
After the earthquake we had to shore up ceilings and walls.
Depois do terremoto, tivemos que escorar tetos e paredes.
They shored up the roof in preparation for the tornado.
Eles escoraram o telhado como preparativo para o tornado.
Workers are trying to shore up the levee to prevent a failure.
Trabalhadores estão tentando sustentar o dique para impedir um rompimento.
The fence fell over, so we shored it up with more posts.
A cerca caiu e por isso a sustentamos com mais estacas.
The storm weakened the foundation of our house, and we had to have workers shore up the house.
A tempestade enfraqueceu a fundação da nossa casa, e tivemos que contratar trabalhadores para escorar a casa.
(Note a estrutura have someone do something, "fazer com que alguém faça algo". Geralmente traduzimos por "pedir", "ordenar" ou "contratar".)
The carpenters shored up the sagging floors.
Os carpinteiros escoraram o chão que afundava.
2 – Depois temos o sentido figurado, "dar apoio/suporte", "amparar", "sustentar".
The plan will enable his company to shore up its financial position.
O plano permitirá à sua companhia sustentar sua posição financeira.
The tax cuts are supposed to shore up the economy.
Os cortes fiscais são designados para suportar a economia.
Government subsidies were needed to shore up falling corn prices.
Subsídios governamentais eram necessários para suportar os preços de milho que caíam.
The democracies of the West may find it hard to shore up their defences.
Para as democracias do ocidente, pode ser difícil sustentar suas defesas.
(Ou, As democracias do ocidente podem achar difícil de sustentar suas defesas.)
His kindness and generosity shored me up while I dealt with the aftermath of my divorce.
A gentileza e generosidade dele me apoiaram enquanto eu lidava com os efeitos do meu divórcio.
The government's actions are meant to shore up the financial companies it deems to be "too big to fail."
As ações do governo destinam-se a sustentar as companhias financeiras que ele considera "grandes demais para ir à falência".
Everyone cooperated to shore up John when his mother died.
Todos cooperaram para amparar o John quando sua mãe morreu.
The peace initiative was failing, so the leaders met to shore it up.
A iniciativa de paz estava falhando, por isso os líderes se encontraram para sustentá-la.
O que achou do post de hoje? Fique à vontade para deixar seu comentário aí com qualquer sugestão, correção, elogio ou seja o que for que lhe ocorrer. Ficamos sempre felizes de ler seus comentários!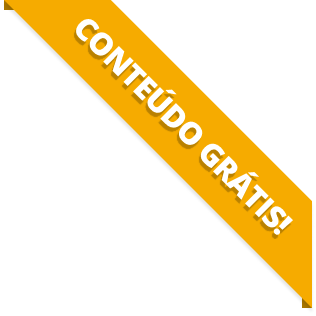 BAIXE O MATERIAL DO POST(PDF+MP3) PARA ESTUDAR QUANDO E COMO QUISER.