Acabamos de ter aqui no site um post que explicou sobre a diferença entre os verbos smile, grin e smirk. Já conferiu? Se ainda não, clique aqui. Hoje veremos que o verbo smile pode se transformar em um phrasal verb com um significado diferente do seu usual.
Smile on significa "mostrar favor" a alguém. Isso faz sentido, já que um sorriso costuma indicar aprovação, não é? Esse phrasal verb costuma ser usado no sentido figurativo com algumas palavras, tais como "boa sorte", "fortuna" ou "destino", querendo dizer que algo de bom aconteceu com a pessoa.
Vamos ver na prática o phrasal verb smile on sendo usado?
May luck smile on our trip.
Que a sorte nos mostre favor em nossa viagem.
Fate has smiled on us at last!
O destino nos mostrou favor enfim!
The government began to smile on small businesses when it realized that they were the key to economic growth.
O governo começou a mostrar favor aos negócios pequenos quando percebeu que eles eram a chave para o crescimento econômico.
The gods smiled on us and we had brilliant sunshine throughout the day.
Os deuses nos mostraram favor e nós tivemos um sol brilhante durante todo o dia.
I hear that Jenny just won some major award, right after her big promotion. It seems that fortune smiles on her at the moment!
Eu soube que a Jenny acabou de ganhar um grande prêmio, logo após a sua grande promoção. Parece que a fortuna está lhe mostrando favor no momento!
The boss made it clear that she smiles on individual initiative, so I decided to be brave and submit an application for a project I want to lead.
A chefe deixou claro que ela mostra favor à iniciativa individual, então eu decidi ser corajoso e me candidatar a um projeto que eu quero liderar.
I wish good luck would smile on me.
Eu gostaria que a boa sorte me mostrasse favor.
Fate smiled on me and I got the job.
O destino me mostrou favor e eu consegui o emprego.
Luck smiled on our venture and we made a profit.
A sorte nos mostrou favor em nosso empreendimento e nós lucramos.
The current administration smiles on anyone who gives it any helpful publicity.
A atual administração mostra favor a qualquer um que lhe dê qualquer publicidade útil.
Good fortune smiled on our efforts and our plan succeeded.
A boa fortuna mostrou favor aos nossos esforços e nosso plano foi bem-sucedido.
Fortune smiled on us and we won the lottery.
A fortuna nos mostrou favor e nós ganhamos na loteria.
Agora que você aprendeu o que significa o phrasal verb smile on, o adicione ao Anki com algumas frases de exemplo. E aproveite para dar uma fuçada aqui no site, onde temos posts sobre mais de 550 phrasal verbs! See you next time!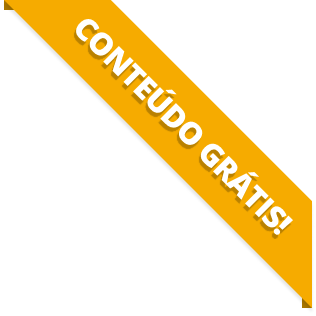 BAIXE O MATERIAL DO POST(PDF+MP3) PARA ESTUDAR QUANDO E COMO QUISER.